Click the photos below to see the story behind each machine.
This "Blackside" Singer 66-16 was commissioned on December 16, 1941.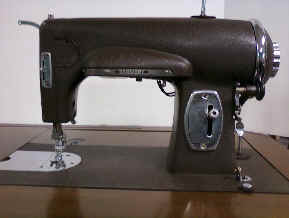 This Kenmore model 117.959 was manufactured by the White Sewing Machine Company in 1949.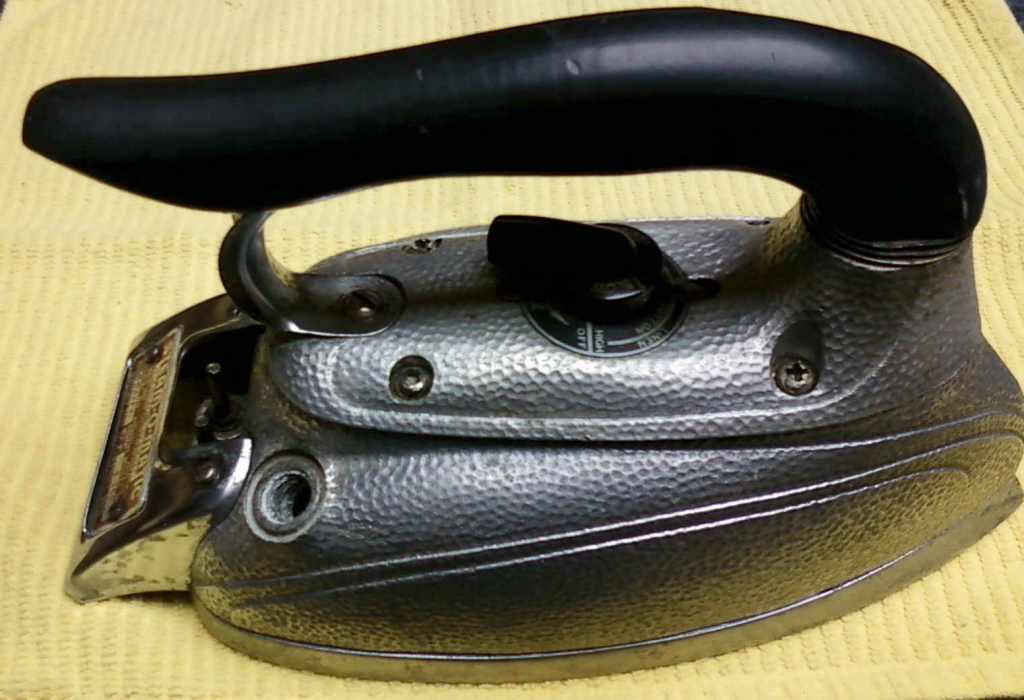 This is a "Steam-O-Matic" steam iron manufactured by the Waverly Tool Company in Sandusky, Ohio.

Please time travel to another sewing machine era by clicking the time period button below:
1870-1879 * 1880-1889 * 1890-1899 * 1900-1909 * 1910-1919 * 1920-1929 * 1930-1939 * 1940-1949 * 1950-1959 * 1960-1969 * 1970-1979 * 1980-1989