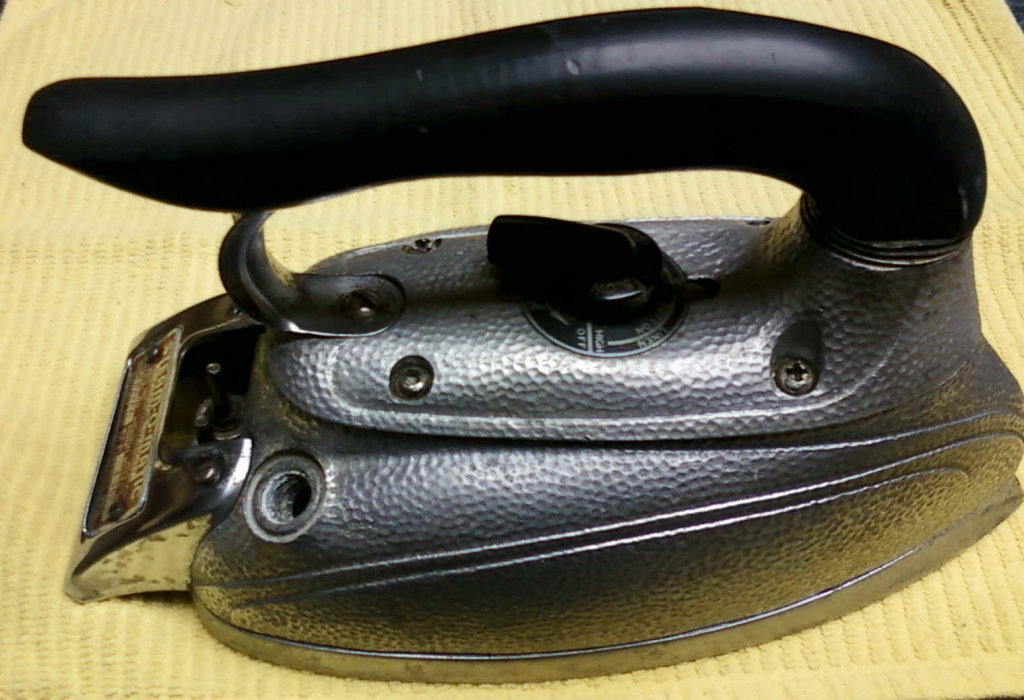 Much like sewing machines, irons started out big and heavy. This one measures a hefty 11 inches long.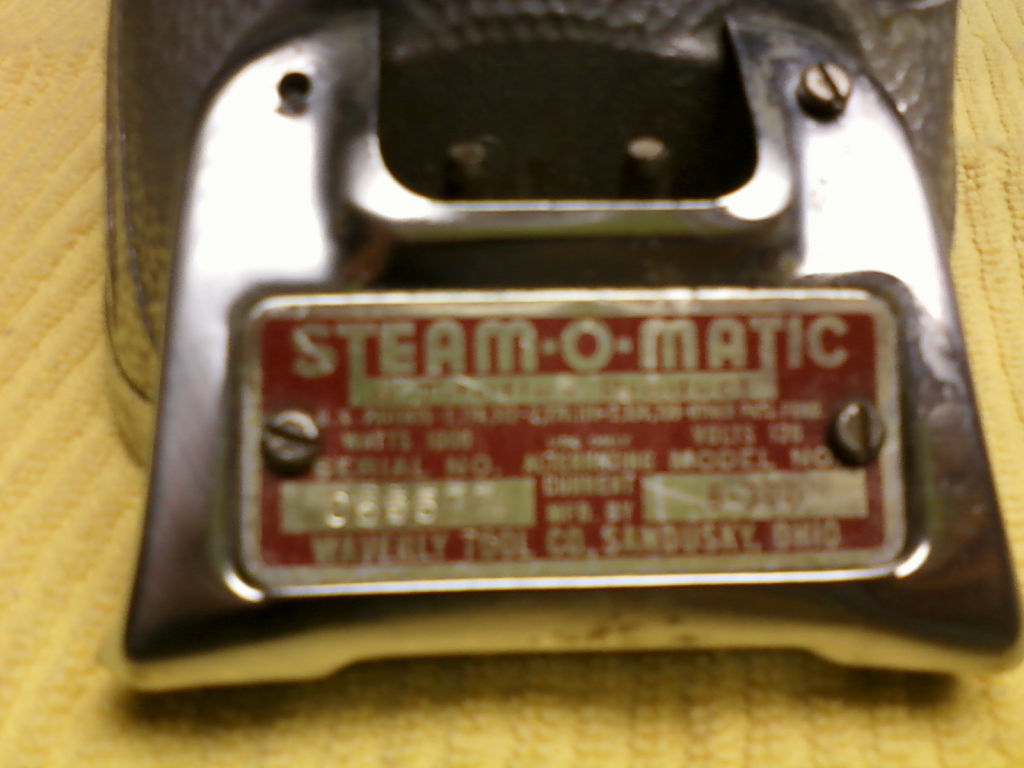 I bought this at a Goodwill store. It's called a Steam-O-Matic, a Titeflex Product, manufactured by the Waverly Tool Company of Sandusky, Ohio.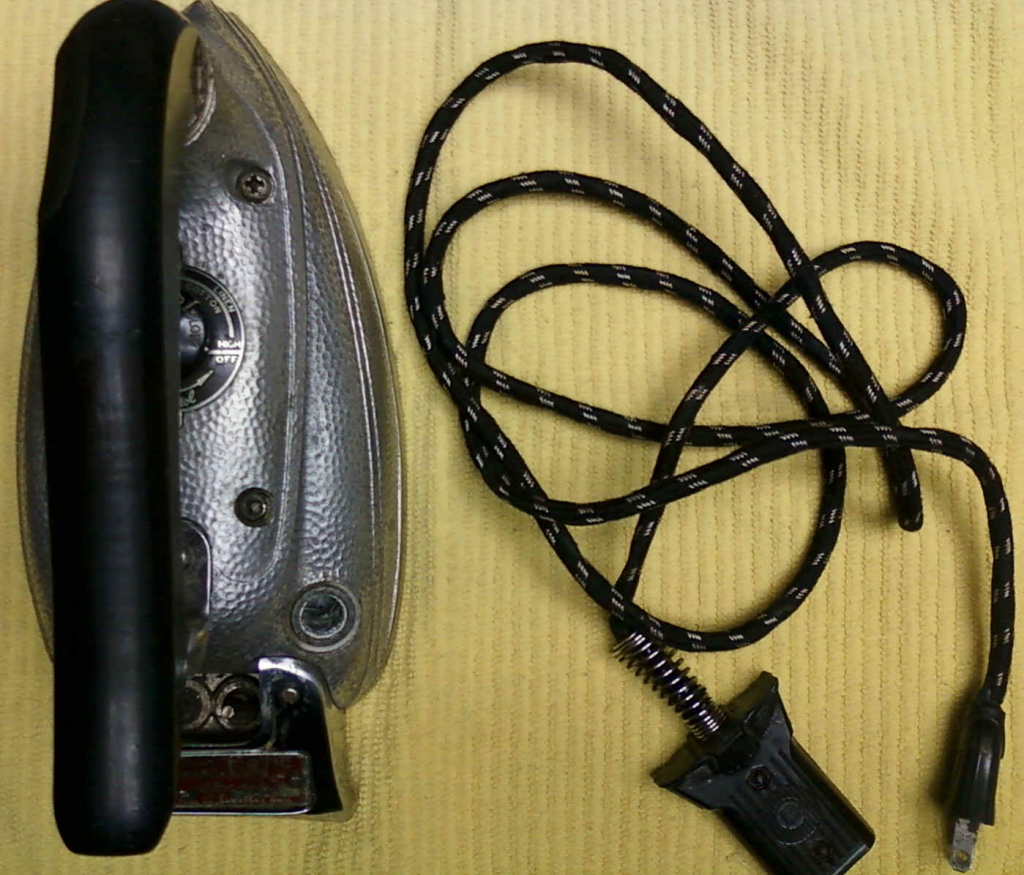 It's electrical cord is in great shape for its age, leading me to believe that it wasn't used much.

Please time travel to another sewing machine era by clicking the time period button below:
1870-1879 * 1880-1889 * 1890-1899 * 1900-1909 * 1910-1919 * 1920-1929 * 1930-1939 * 1940-1949 * 1950-1959 * 1960-1969 * 1970-1979 * 1980-1989