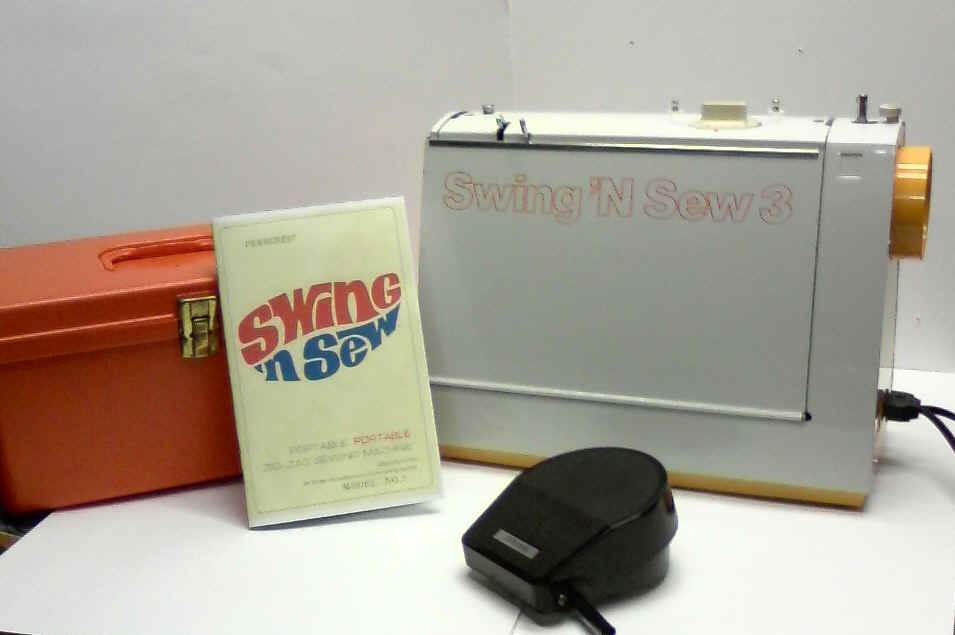 I bought this little portable zigzag machine in 2008. Earlier models of the Swing 'N' Sew actually had the mod 60's flowers painted on the outside of the case in retro avocado green and gold or red and blue.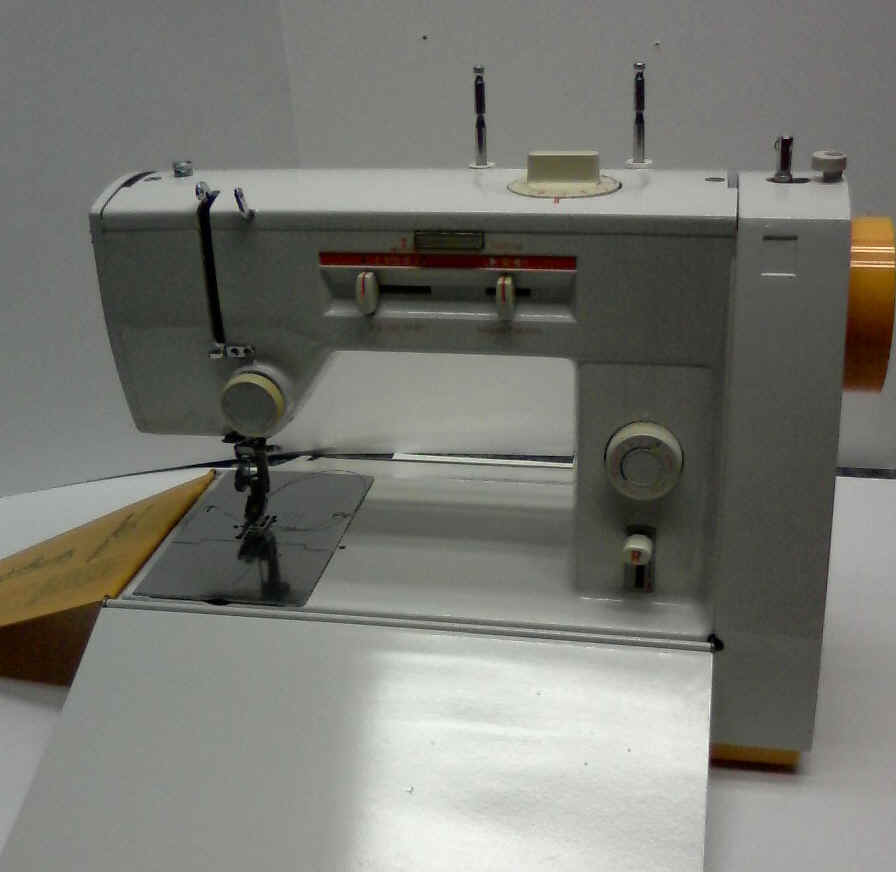 This one has gold plastic parts and painted orange trim. Here it is with the sides open ready for sewing.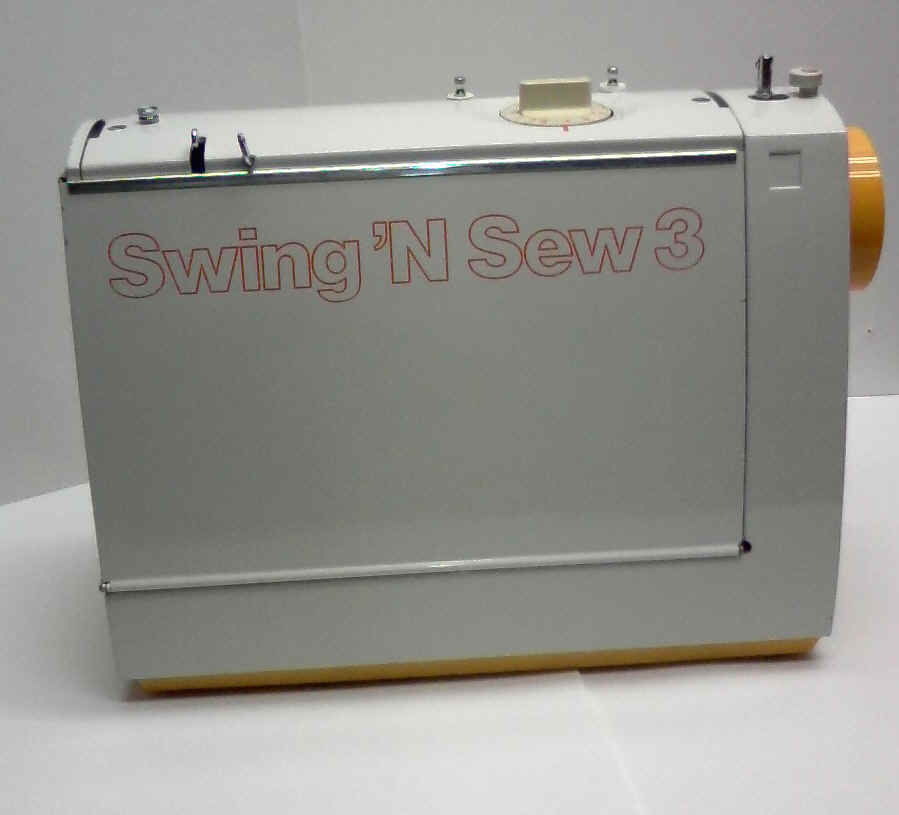 Here it is with the sides closed ready for carrying to a sewing event. Visit the Gift Shop if you'd like to purchase a reproduction copy of the Swing 'N' Sew 3 sewing machine manual.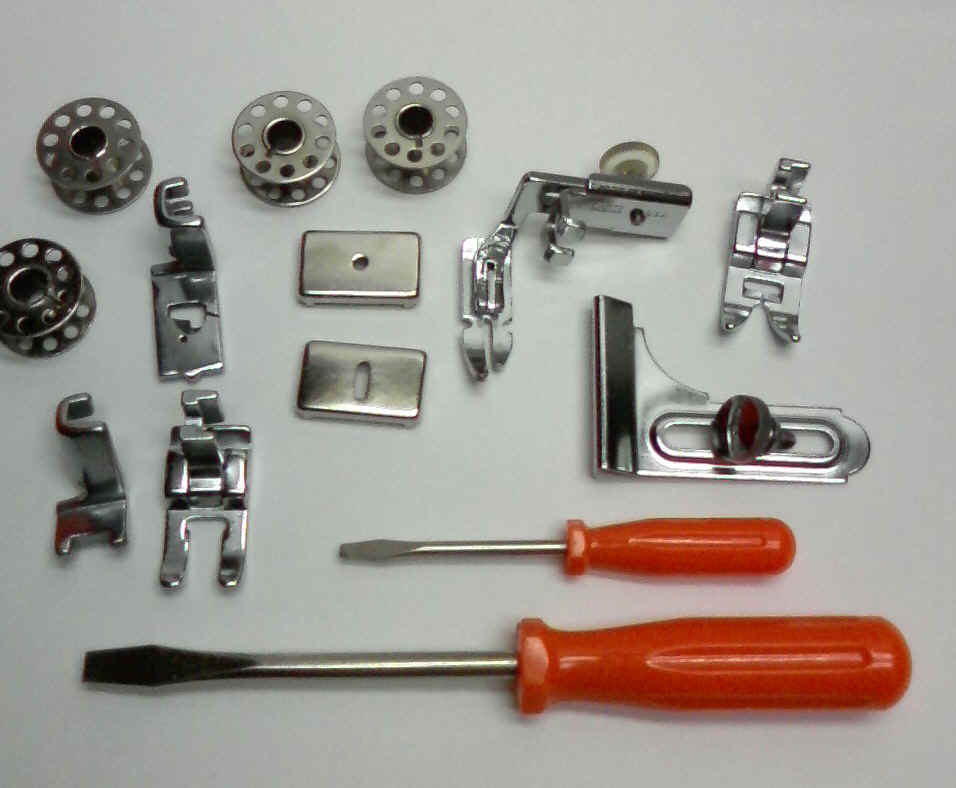 It uses class 15 bobbins, standard 15×1 needles and low shank feet.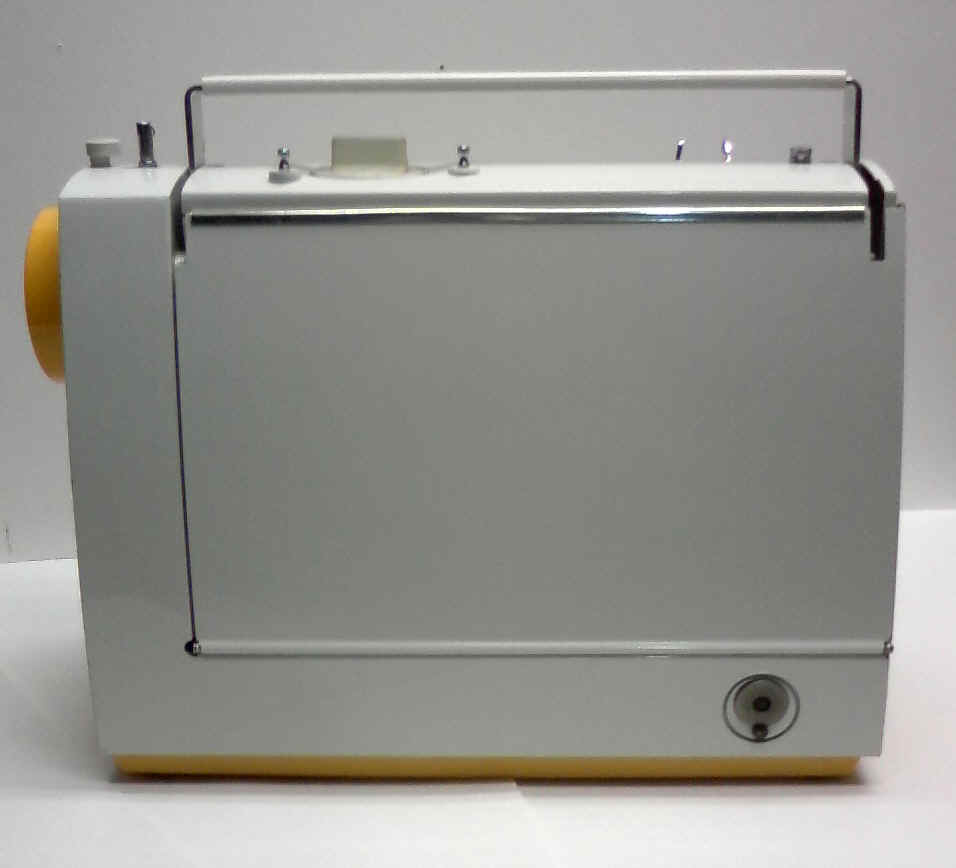 A back view of this compact little machine reveals the convenient carrying handle and the retractable spool pins on the top.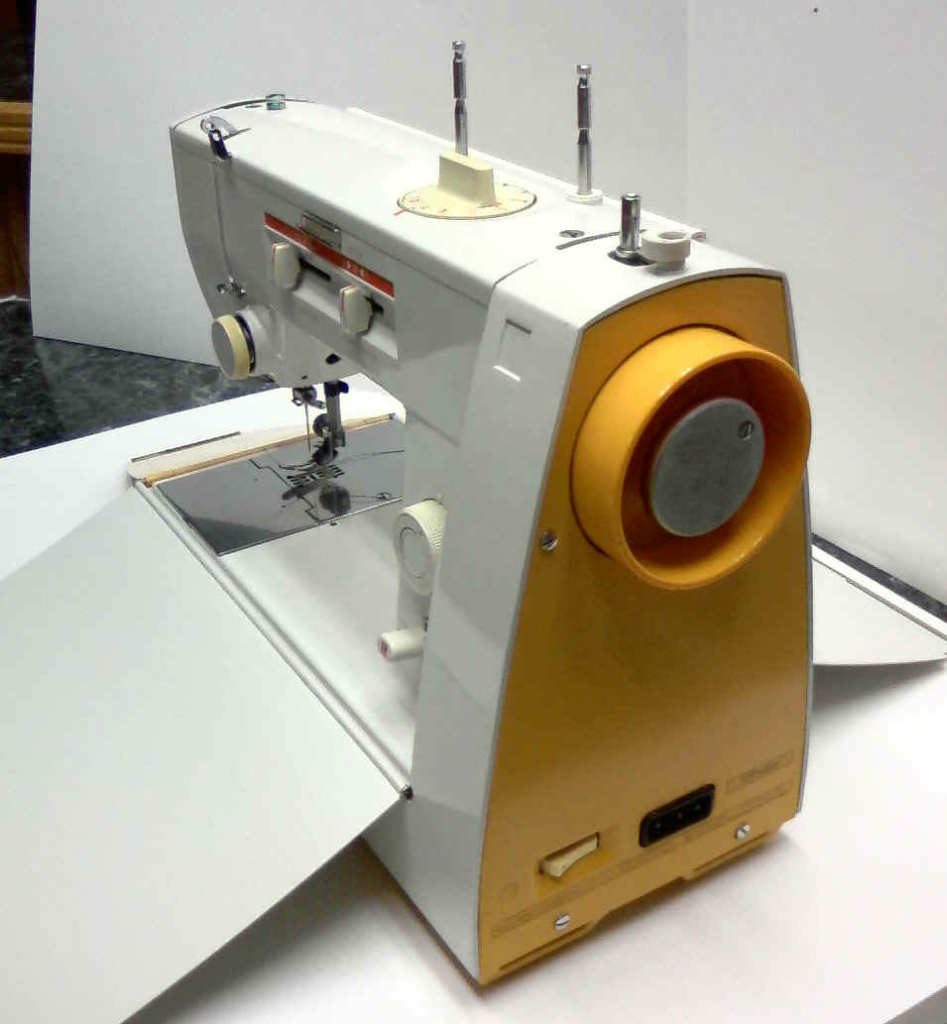 The front, back and left side fold down to reveal the flatbed sewing surface.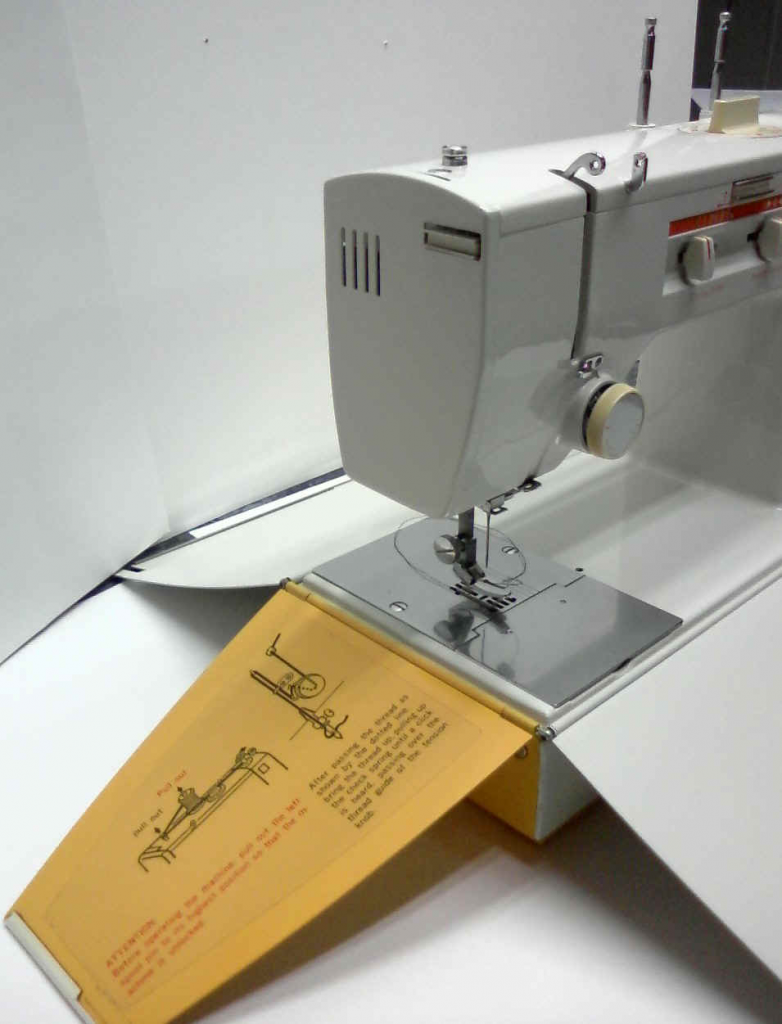 The flaps are held shut with magnetic closures. They can be removed by pushing the spring-loaded hinge to the left.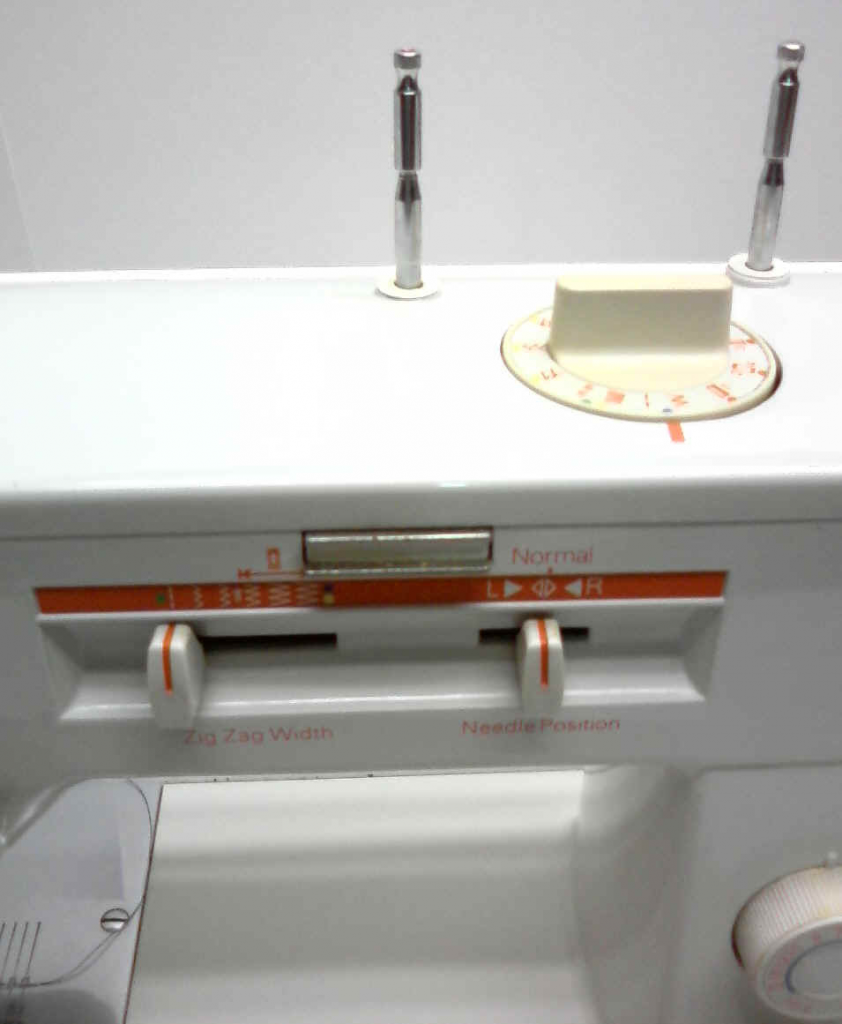 The dial on the top allows you to do decorative stitches and buttonholes.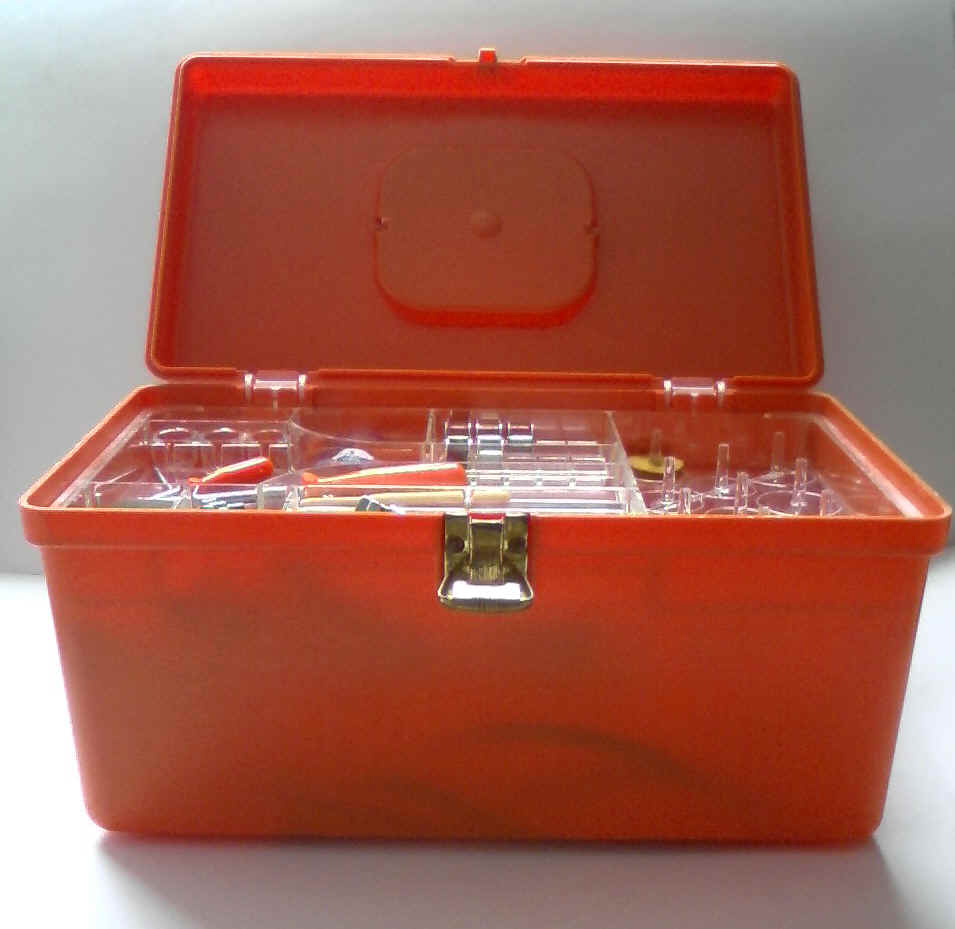 I found a matching orange Wilson Wil-Hold sewing box in which to keep the manual, foot controller and cord, and accessories. I love these sewing boxes from the mid-century and have a large collection of them.
Just when I think I've seen all the colors and sizes they came in, I find another that is unlike what I already have.

Please time travel to another sewing machine era by clicking the time period button below:
1870-1879 * 1880-1889 * 1890-1899 * 1900-1909 * 1910-1919 * 1920-1929 * 1930-1939 * 1940-1949 * 1950-1959 * 1960-1969 * 1970-1979 * 1980-1989