I bought this cute zigzag machine in 2006 obviously for its lovely green color. It came without a cabinet, so I gave it a "motorectomy" and put it in a refinished Singer treadle cabinet.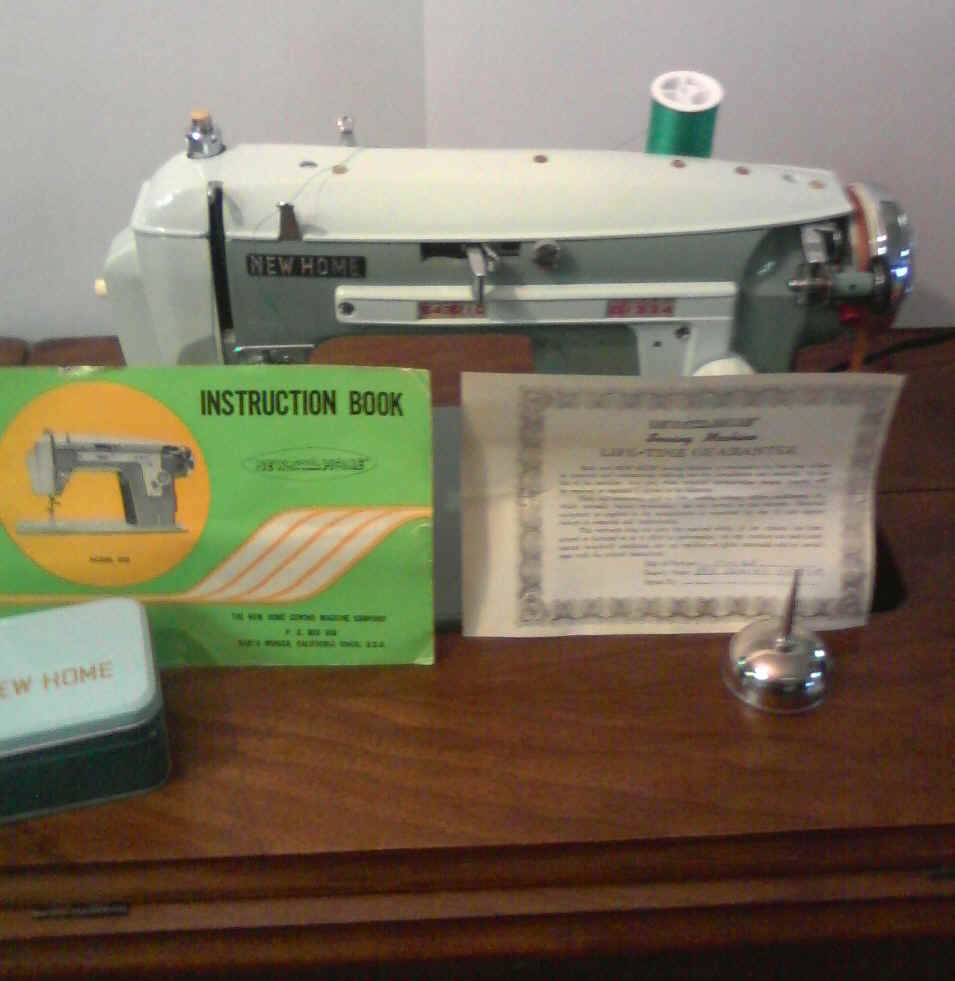 If you'd like to purchase a reproduction copy of the New Home 532 sewing machine instruction manual, visit the Gift Shop.
It uses class 15 bobbins, standard 15×1 needles and high shank feet. Notice the really nice quilting attachment with a 1/4-inch foot for piecing.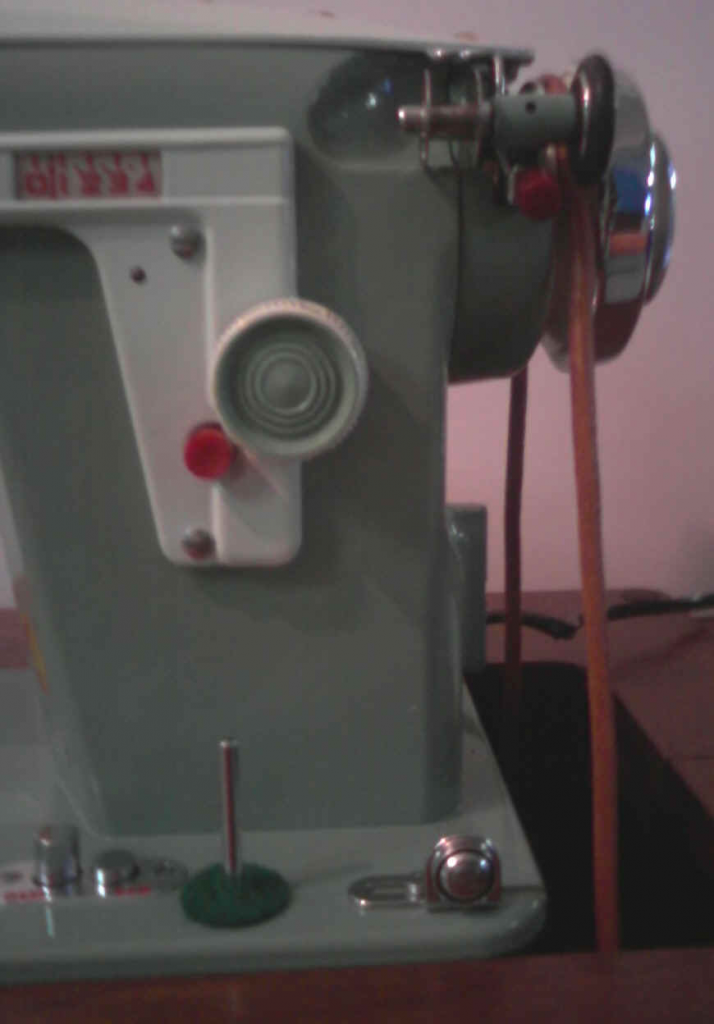 Notice the grooved hand wheel that makes it easy to convert to treadle, and treadling a zigzag machine is so much fun.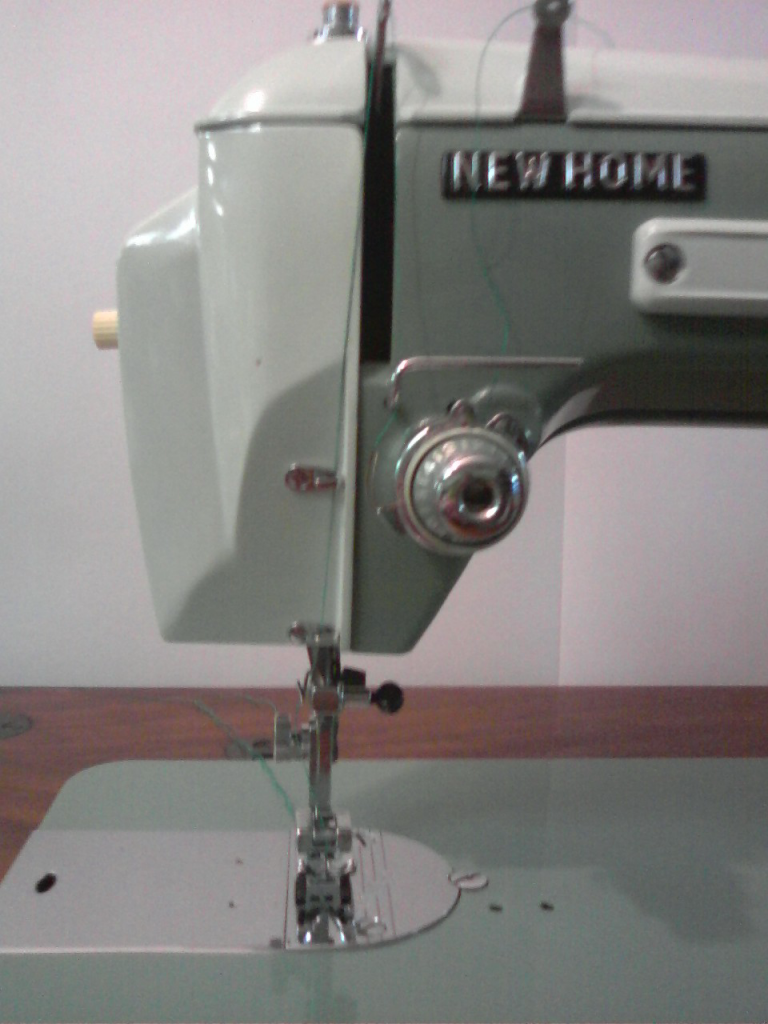 The red numbers and buttons add to its retro 60's look.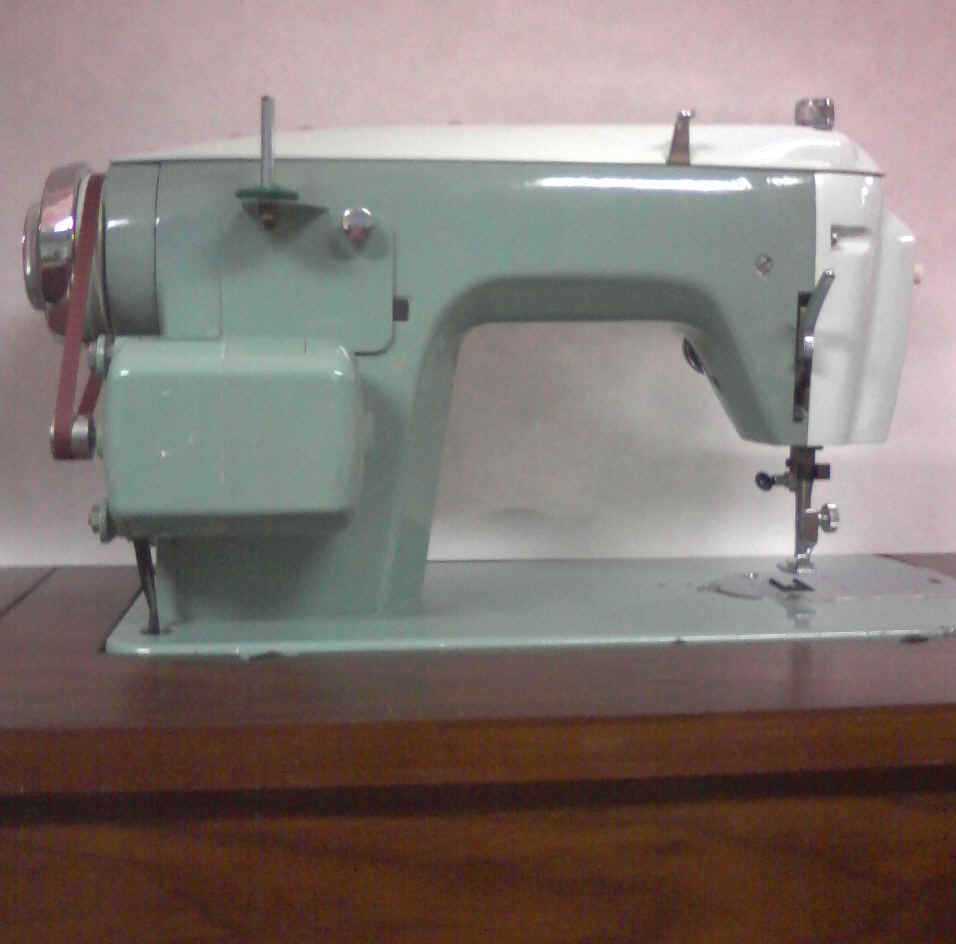 This New Home is no light-weight. It seems to have been a popular model in my region of the country, because I now also have one in a portable case and one in an electric cabinet as well. Here is a back view with the motor.

Please time travel to another sewing machine era by clicking the time period button below:
1870-1879 * 1880-1889 * 1890-1899 * 1900-1909 * 1910-1919 * 1920-1929 * 1930-1939 * 1940-1949 * 1950-1959 * 1960-1969 * 1970-1979 * 1980-1989