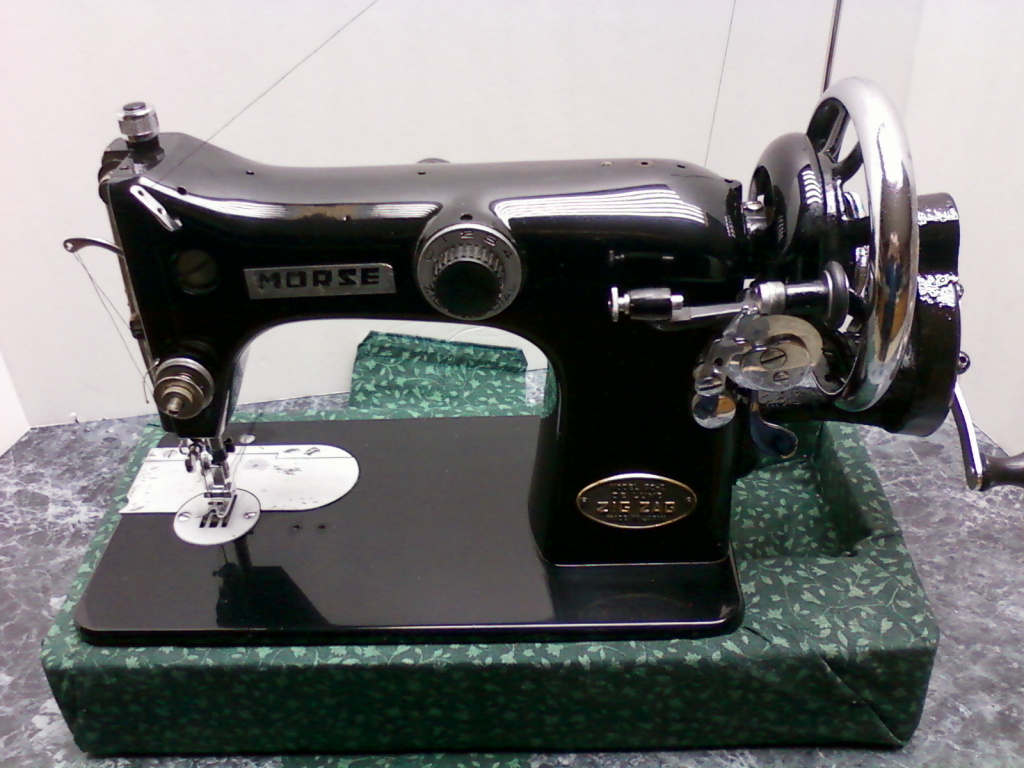 This little 3/4 size zigzag machine was on its way to a landfill when someone rescued it and brought it to The Hen House quilt shop where a group of ladies, myself included, meet once a month to use and discuss our hand crank sewing machines. The photo below is how it looked "before" I worked on it.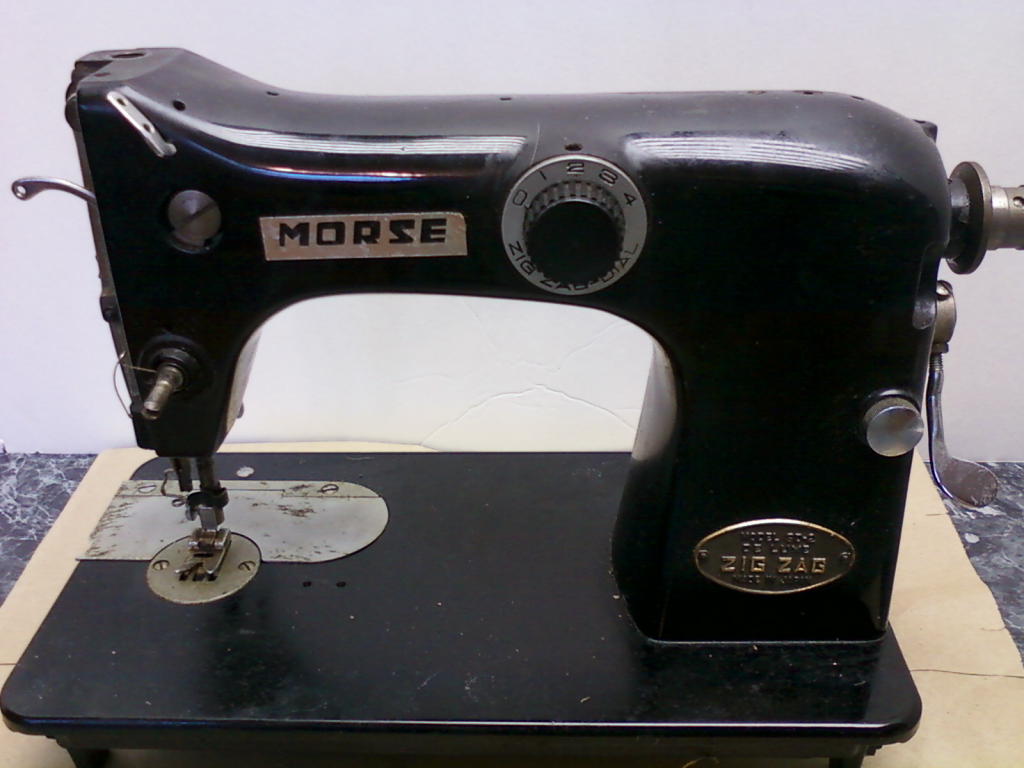 It is a Morse model SD-2 DeLuxe ZigZag sewing machine made in Japan during the early 1960's. In this "before" photo, you can see it's missing the knob on top of the presser foot bar, a tension mechanism, a spool pin, a hand wheel and bobbin winder, as well as a motor and foot controller.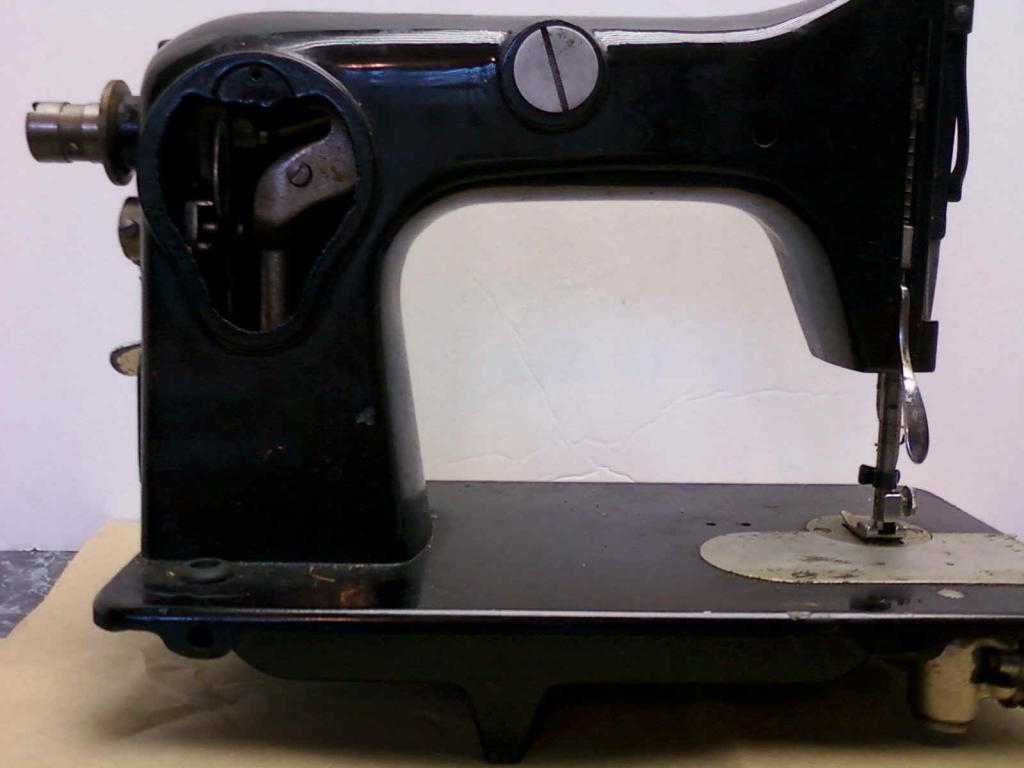 This "before" photo of the back view shows it's also missing the back inspection plate (which was kidney shaped) and a needle clamp and needle.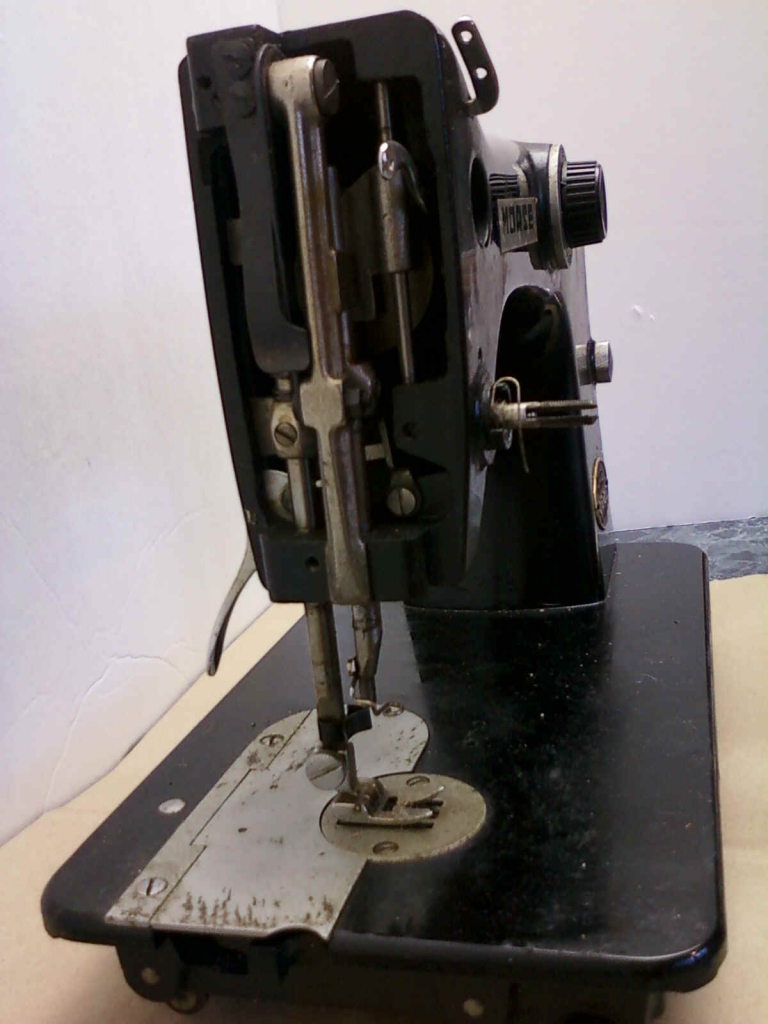 This "before" photo shows the missing nose plate, which I haven't yet found a replacement for. The unique thing about this machine is that it uses a long shuttle and bobbin, which moves back and forth behind the needle instead of beside the needle as old treadle sewing machines usually do.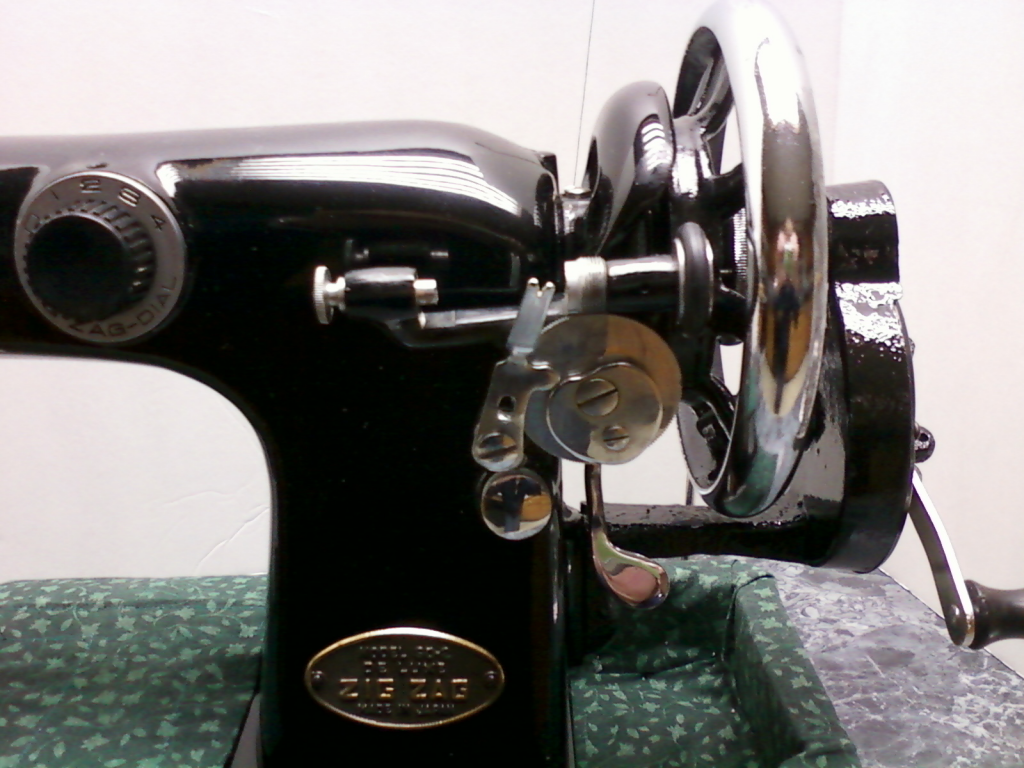 Here is an "after" photo where you can see how shiny the finish is after a cleaning with TR-3 Resin Glaze. It is now outfitted with a Singer bobbin winder and a reproduction spoked hand wheel and hand crank.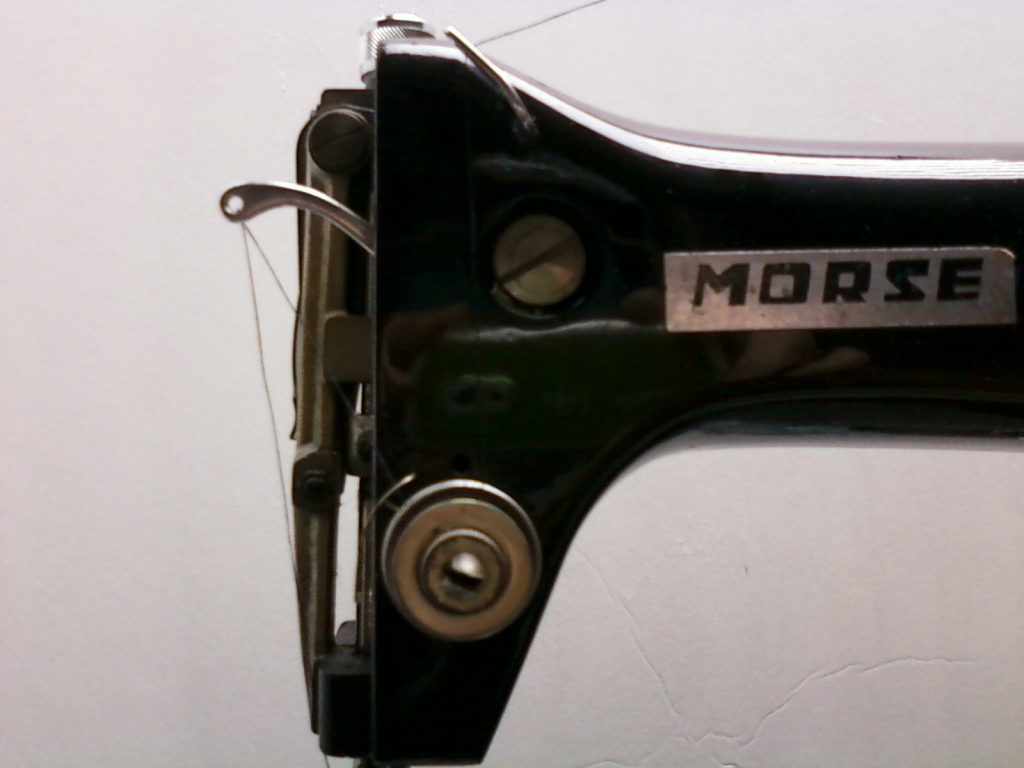 Here it is with a Singer tension mechanism, and it sews beautifully. Since the spool pin was broken off in the top of the machine, I use a thread stand.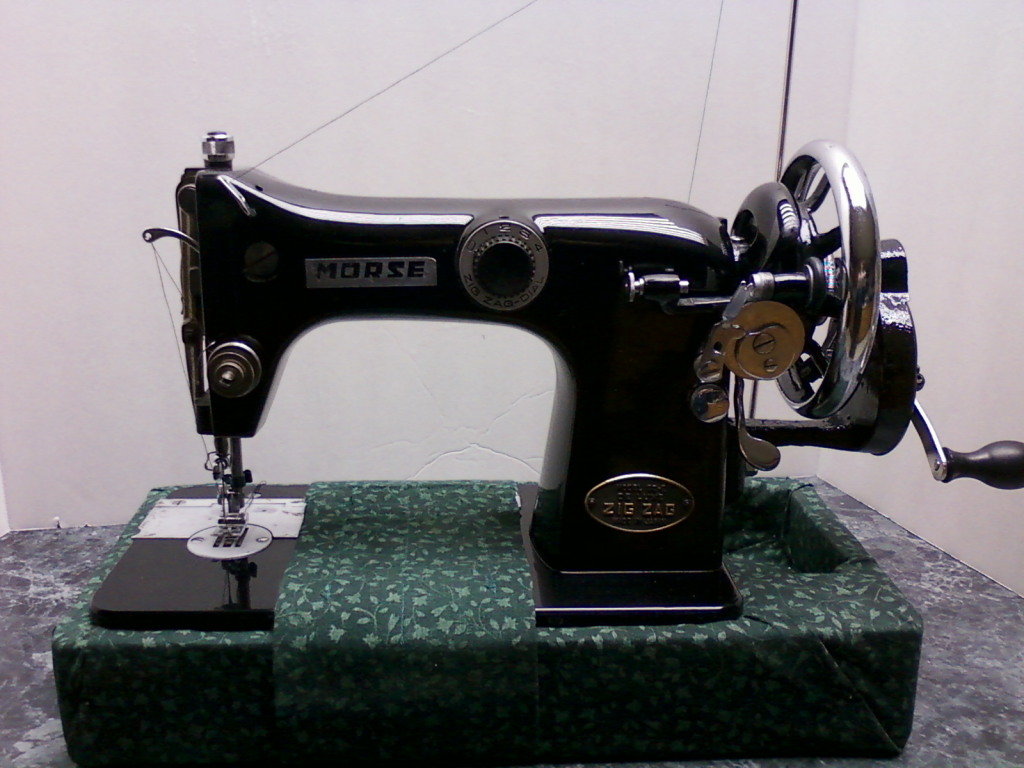 For now, this machine sits in a simple Styrofoam base upholstered with fabric. This machine shows that one person's trash can definitely be someone else's treasure. It is truly unique with its vibrating shuttle system to the rear of the needle and zigzag capability. The new hand crank only adds to its uniqueness.

Please time travel to another sewing machine era by clicking the time period button below:
1870-1879 * 1880-1889 * 1890-1899 * 1900-1909 * 1910-1919 * 1920-1929 * 1930-1939 * 1940-1949 * 1950-1959 * 1960-1969 * 1970-1979 * 1980-1989