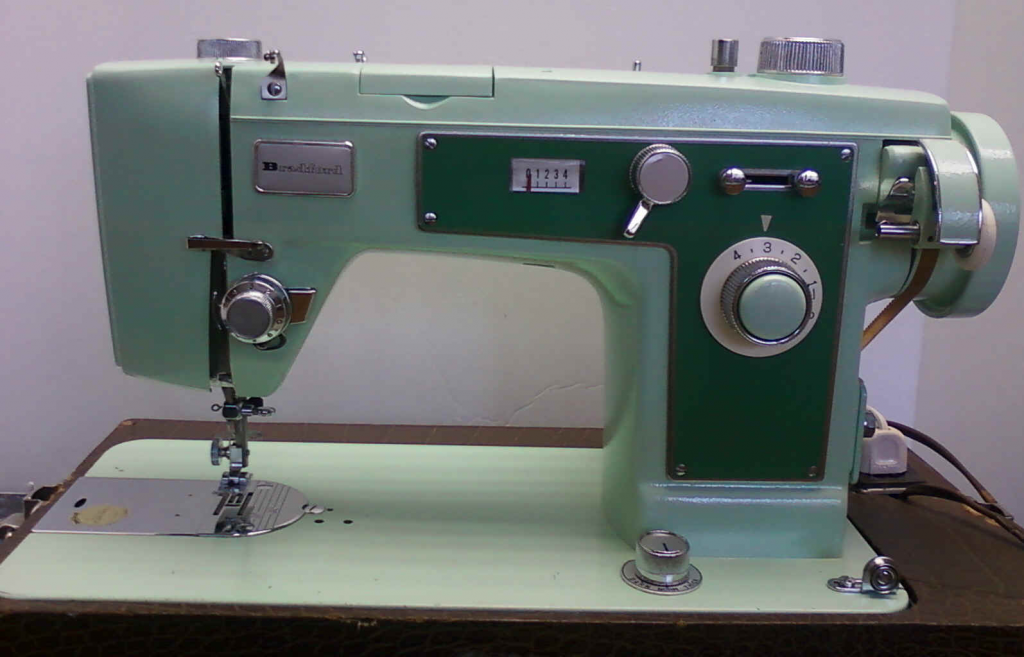 This is one of the most beautiful and well-built machines I own. It is mint green with dark green accents. The case has a little wear, but the machine itself is almost pristine and appeared to have been used very little. You can see it has a white bobbin winder tire and the double block cord arrangement so common to the Japanese machines of the 50's and 60's.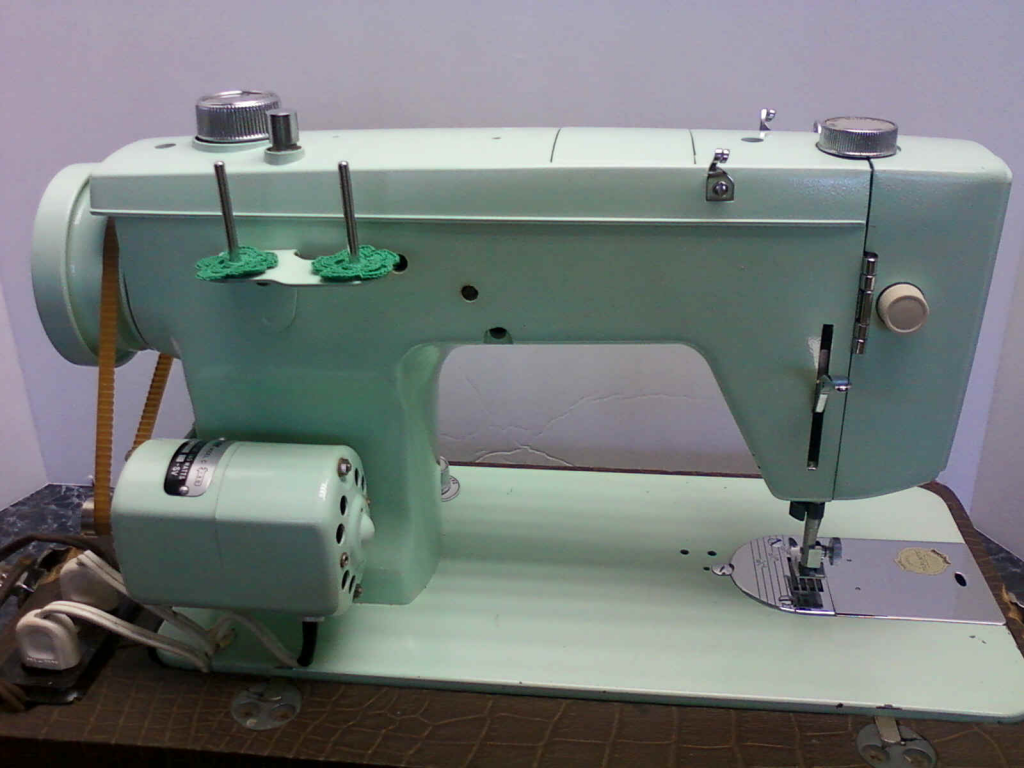 Here is a back view showing its classic modern design and double spool pin shelf. Notice the round white knob for turning on and off the built in light.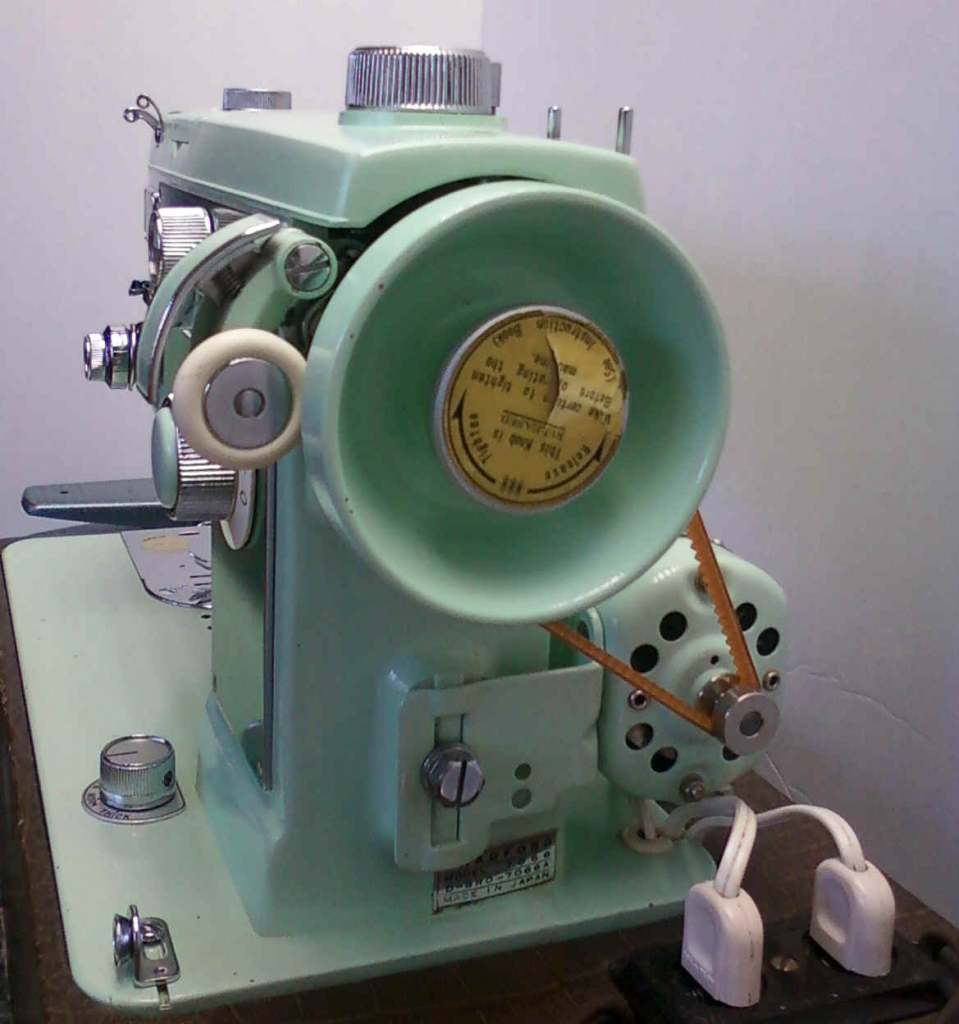 The clutch knob on the hand wheel still has instructions about tightening the knob before first starting to sew.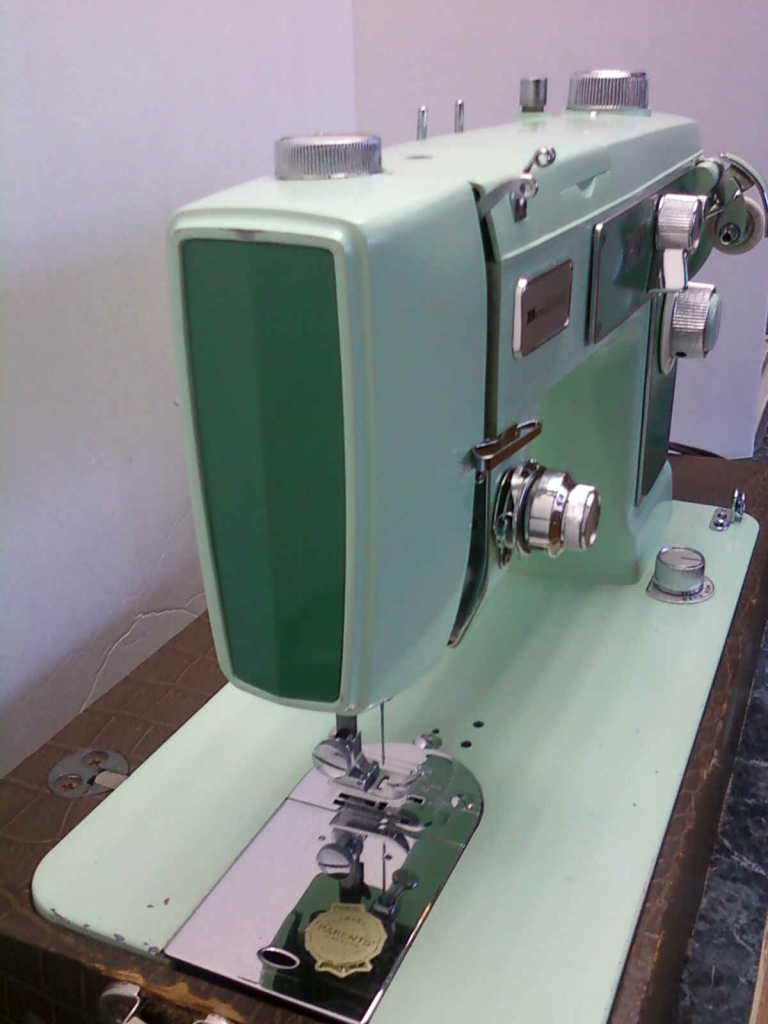 You can also see the Parents' Seal of Approval still on the slide plate. This was a much sought after credential during the 50's and 60's when integrity and quality meant something.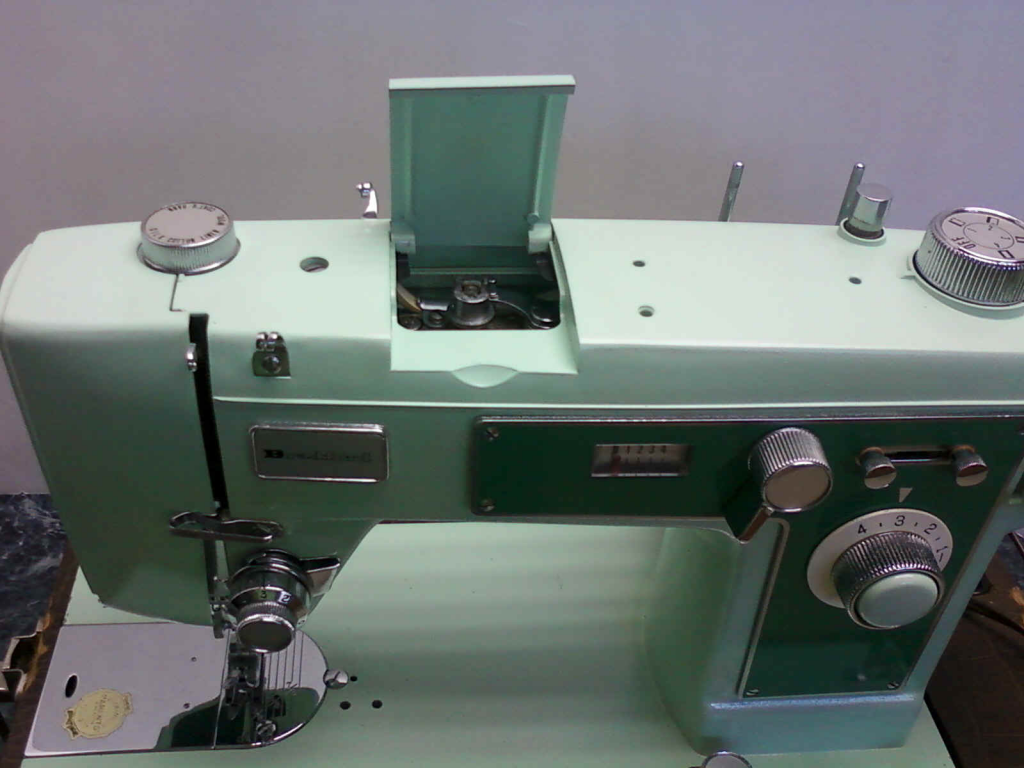 In this photo you can see a dial on the top left that adjusts the presser foot according to the kind of fabric being sewed. The dial on the top right does a 4-step buttonhole. And a top middle compartment opens for inserting decorative stitch cams.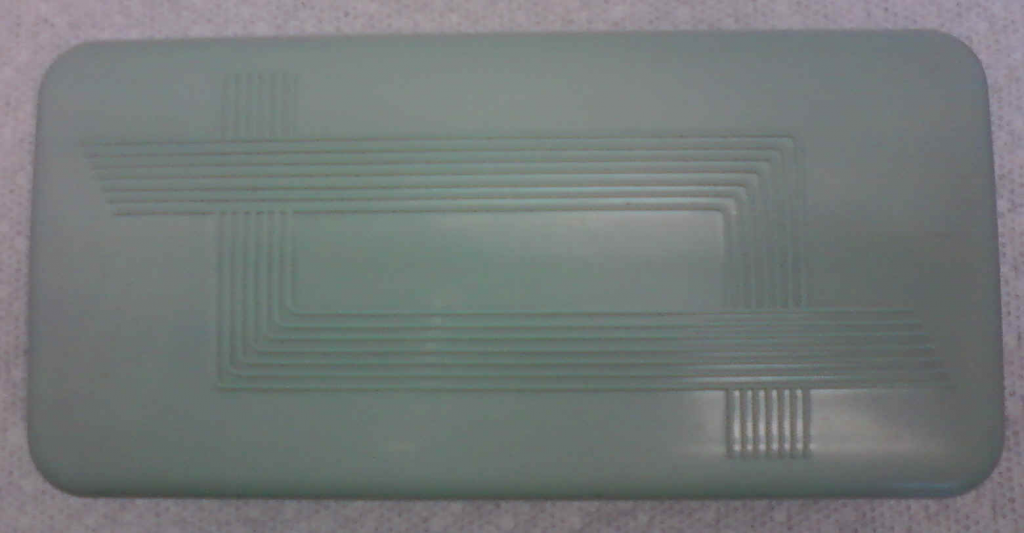 I bought this machine at a local Goodwill Store on April 19 of 2006 for $15. It didn't come with cams,…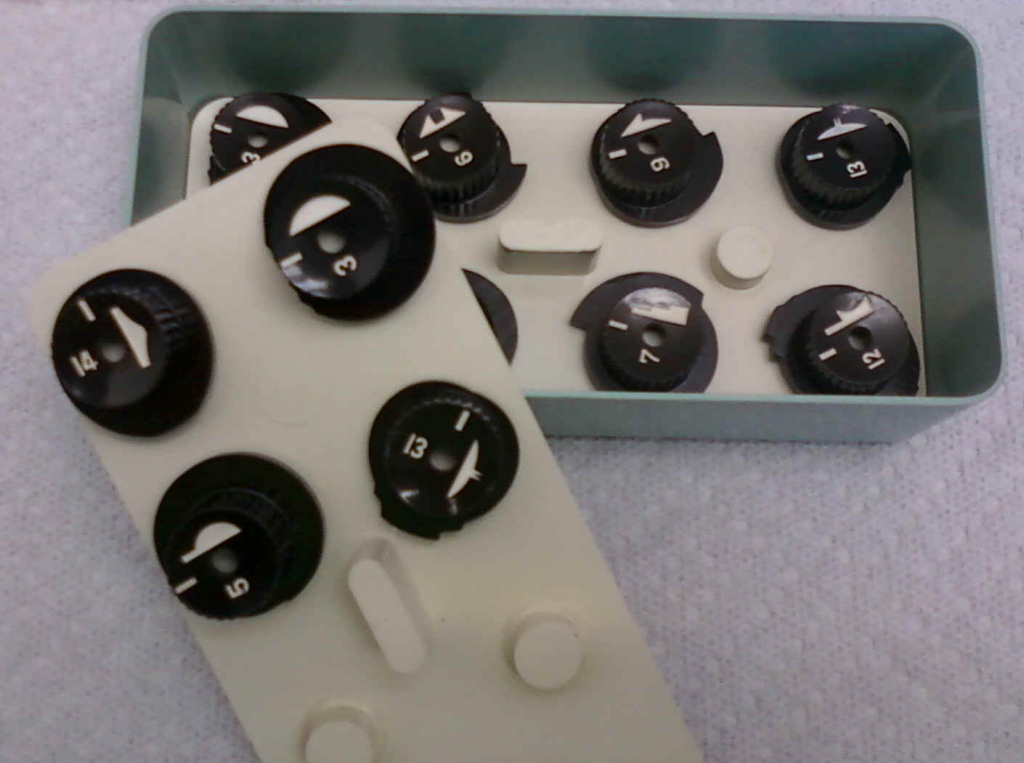 …but I took a chance and bought some on eBay that fit.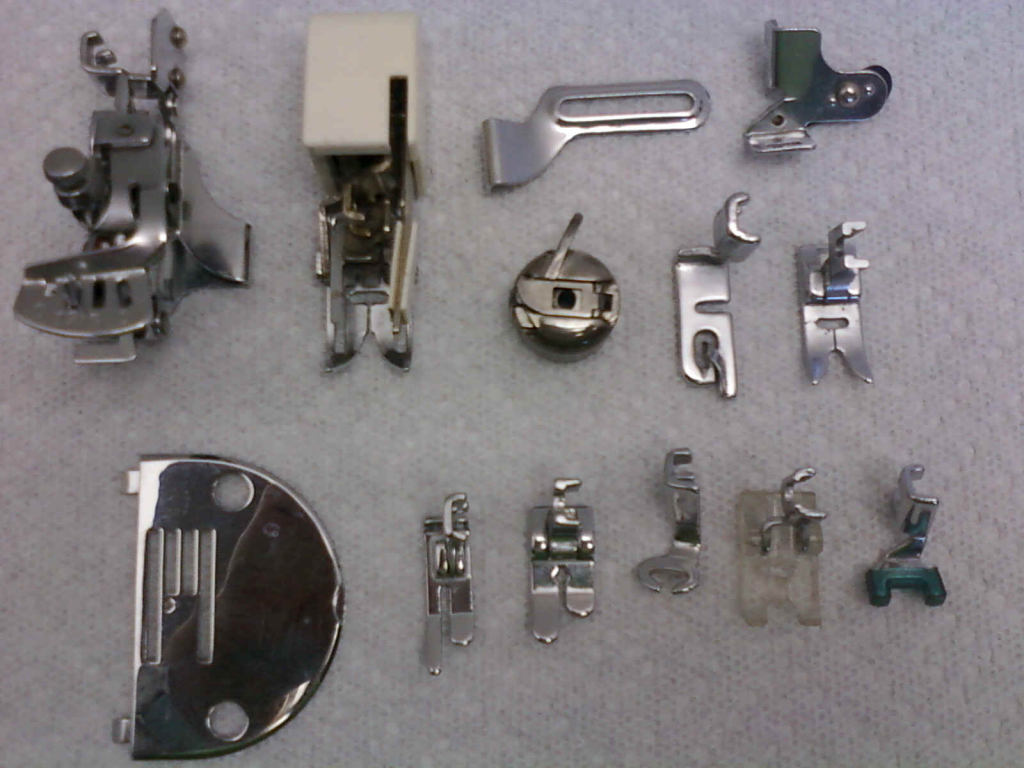 I also managed to score a full compliment of low shank attachments, including the straight stitch needle plate and an extra class 15 bobbin case.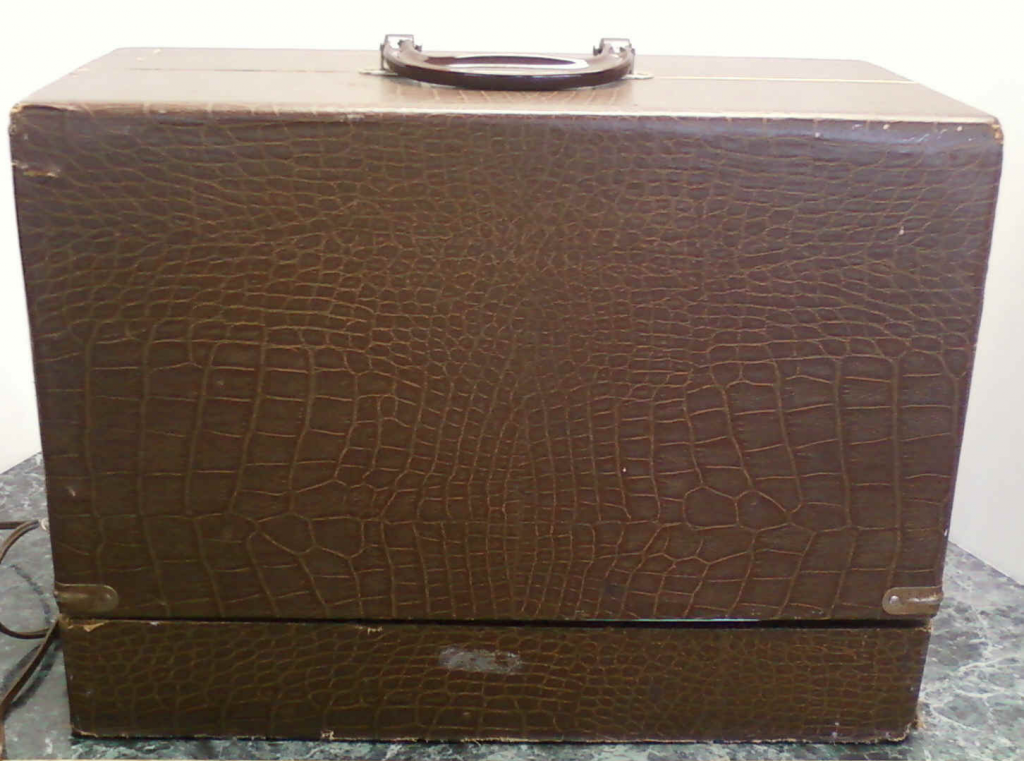 This case is often called an alligator case for obvious reasons. Although they look sturdy with the metal reinforcements on the corners, these cases are now over 50 years old and should never be trusted to hold the weight of these all metal machines.

Please time travel to another sewing machine era by clicking the time period button below:
1870-1879 * 1880-1889 * 1890-1899 * 1900-1909 * 1910-1919 * 1920-1929 * 1930-1939 * 1940-1949 * 1950-1959 * 1960-1969 * 1970-1979 * 1980-1989