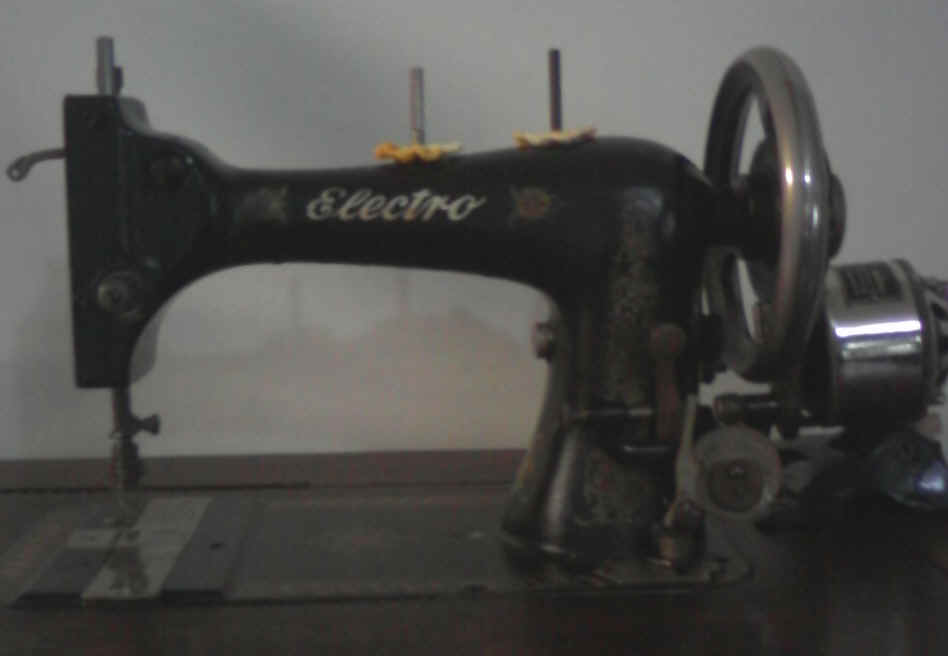 This little sewing machine was manufactured some time during the 1910's, according to the warranty that came with its instruction manual. At first glance, it looks like a 3/4 size National, but the raised needle plate area gives it away as a Davis made machine. It also has "Davis" inscribed on its shuttle.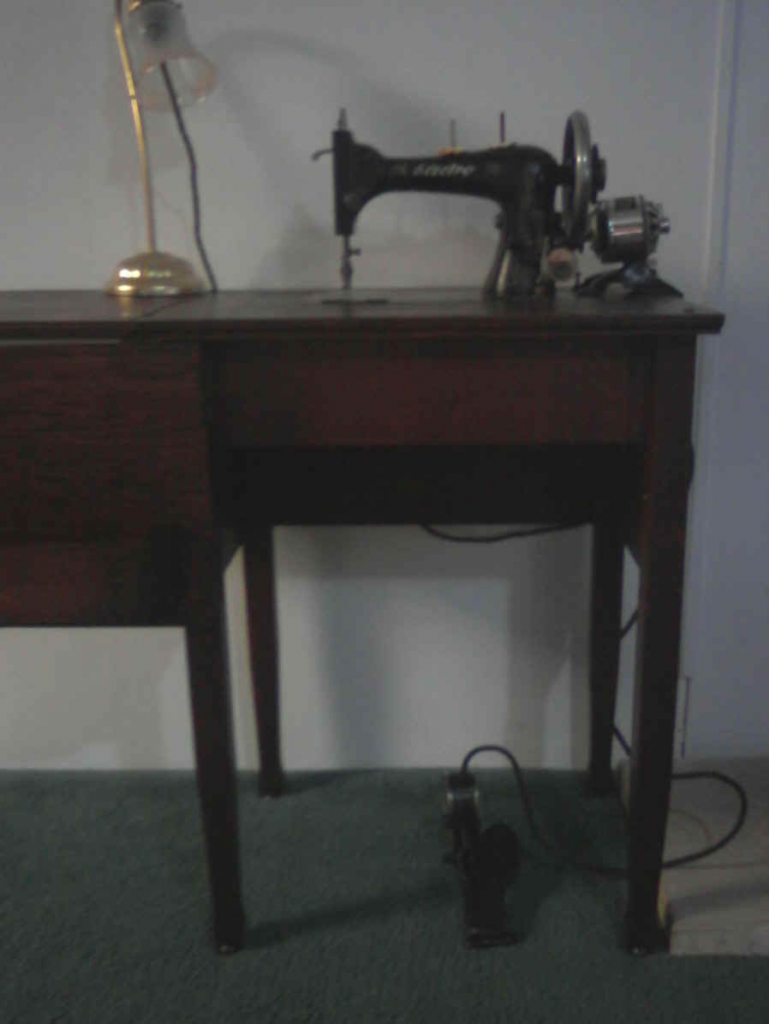 I bought this little machine at a garage sale in 2008. The back of the machine had a bracket for the spring-loaded swing around Hamilton Beach motor commonly found on Western Electric sewing machines. A previous owner had replaced that motor with a footed motor of similar vintage. However, the motor was broken by the time I got the machine.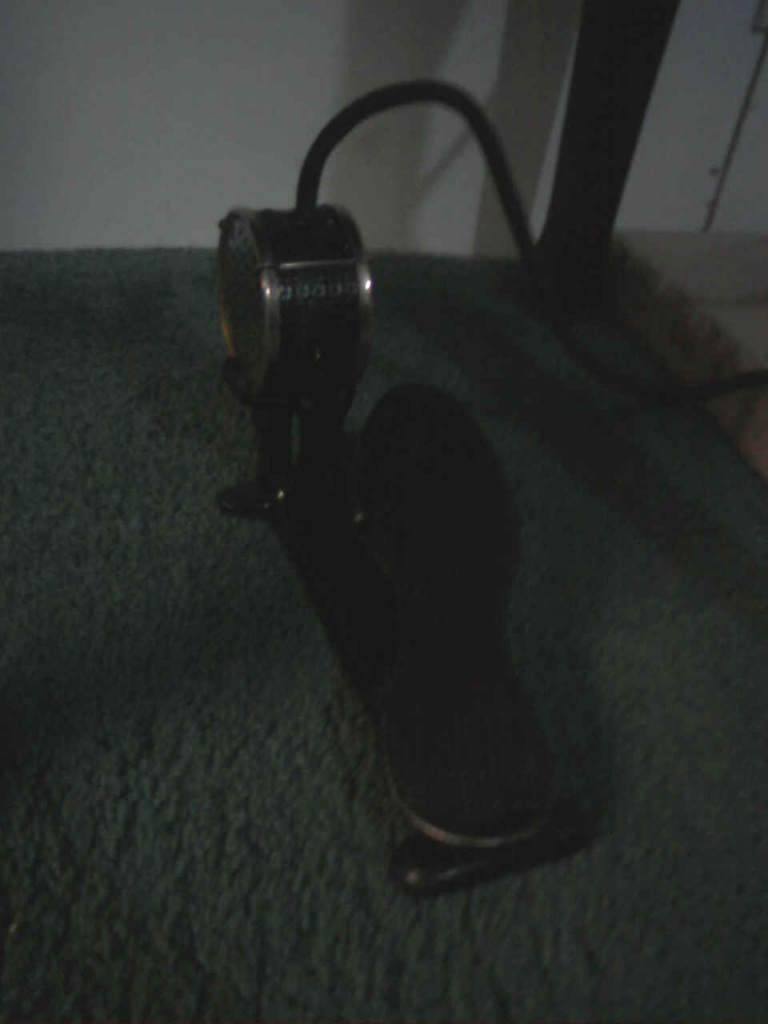 I then bought a new motor off eBay complete with a new foot-shaped controller that was described as new old stock in the original box. To my surprise, it was an unused motor and foot controller with original sales tags.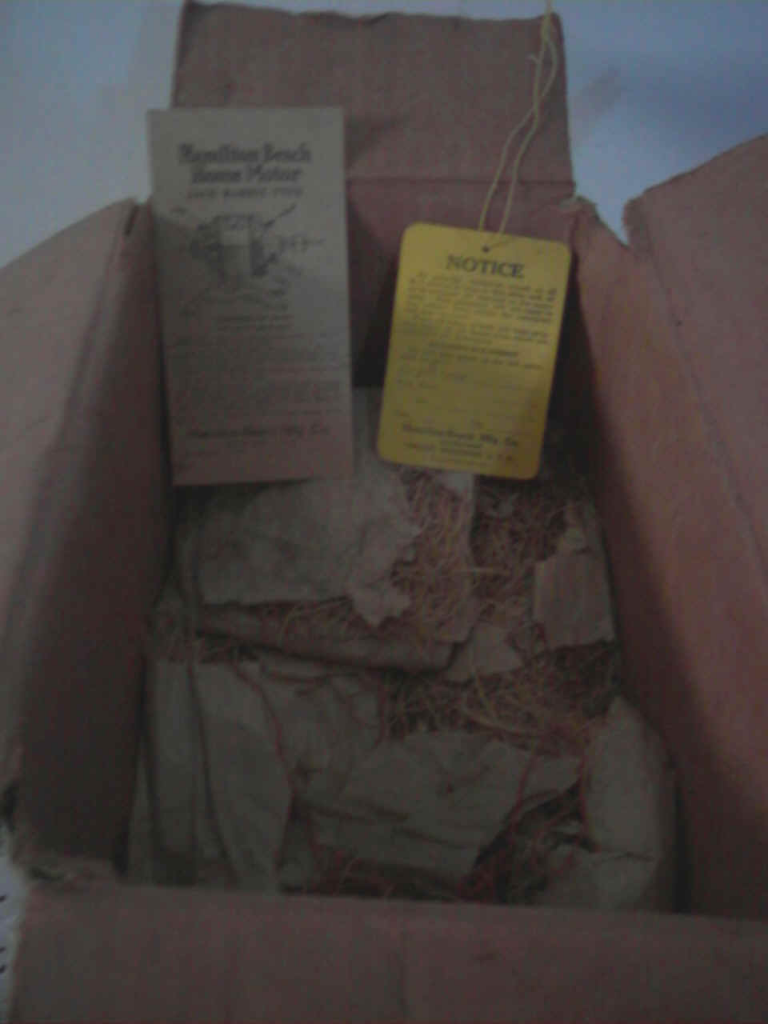 As you might be able to see, the new motor was cushioned with straw in its original box when it arrived in the mail.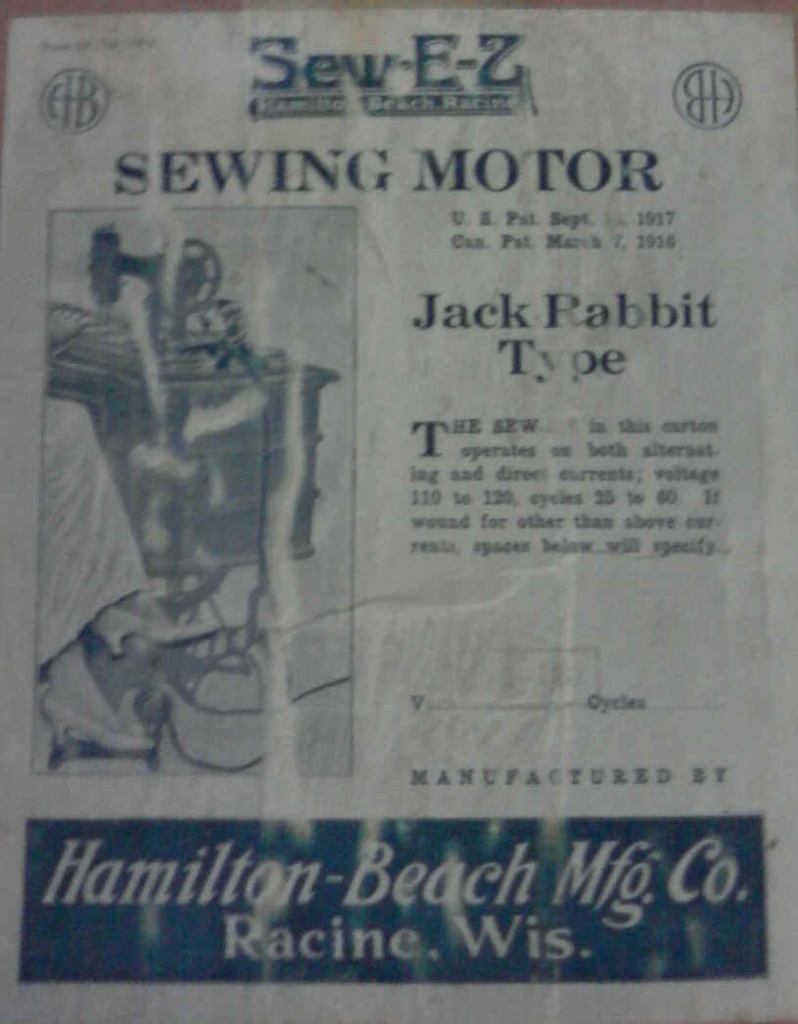 This is the sales brochure that came with the new motor.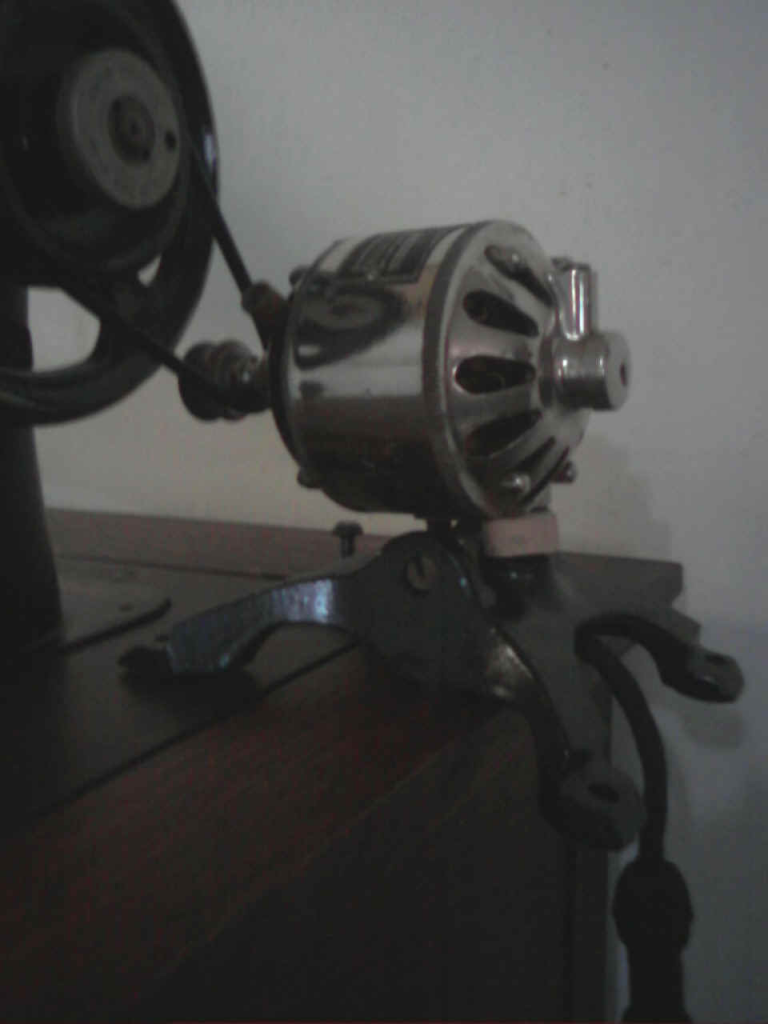 Here is a good look at the motor, which was popularly called the Jack Rabbit motor, and was used to convert many home appliances to electricity during the early years. Originally it was a friction drive setup, but that made the machine run backwards, so I added a belt to overcome this problem.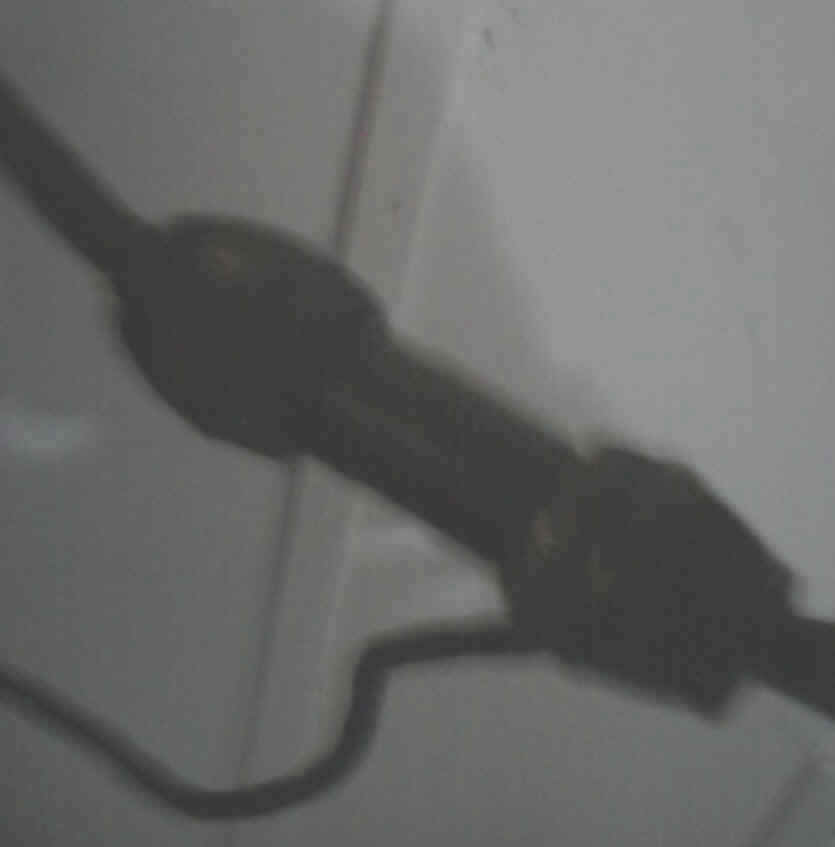 Even new, cloth covered cords are not considered as safe as modern electrical cords, but I just couldn't pass up this opportunity to make it as original as when it was brand new, especially with the name "Electro".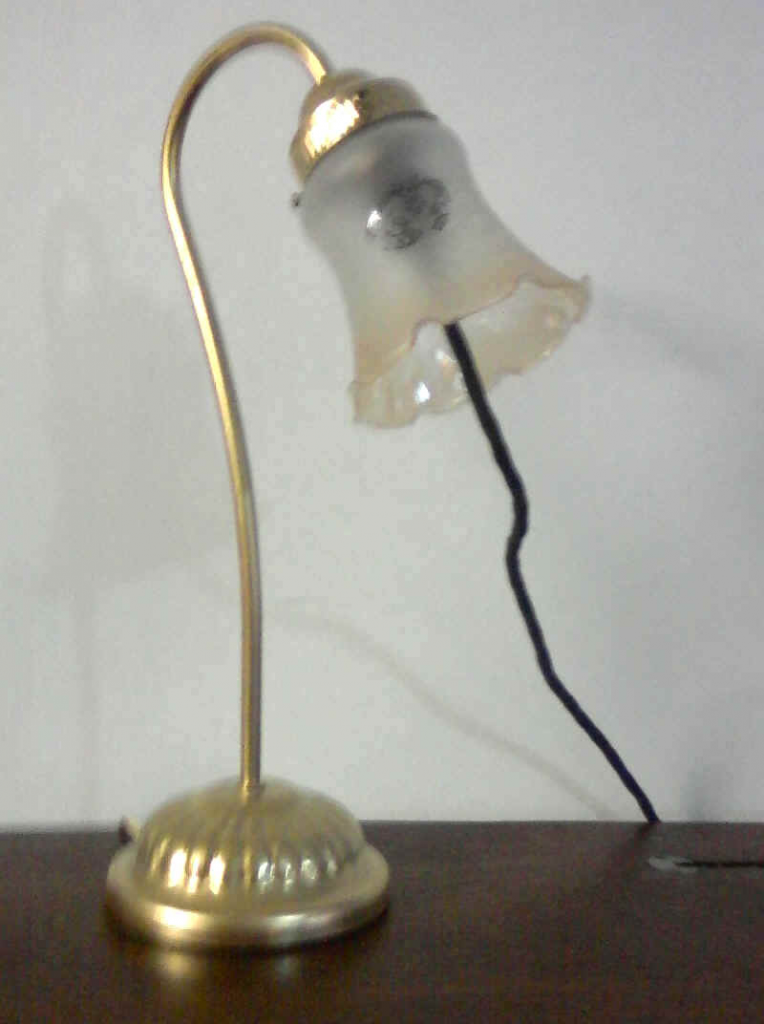 The cord screws into an electric light bulb socket, instead of plugging directly into a wall outlet, as many old appliances did during this era.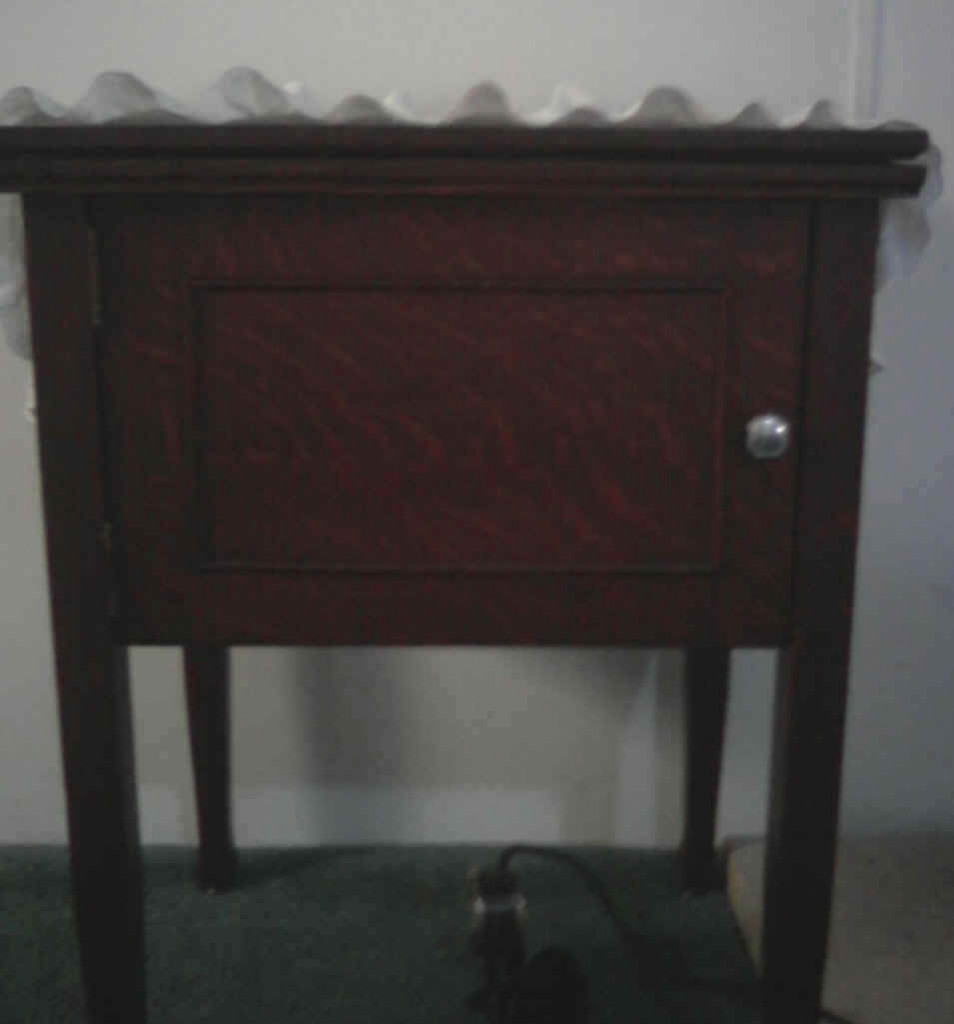 The machine folds down into the cabinet when closed. The front door swings open and reveals a little compartment where accessories can be stored.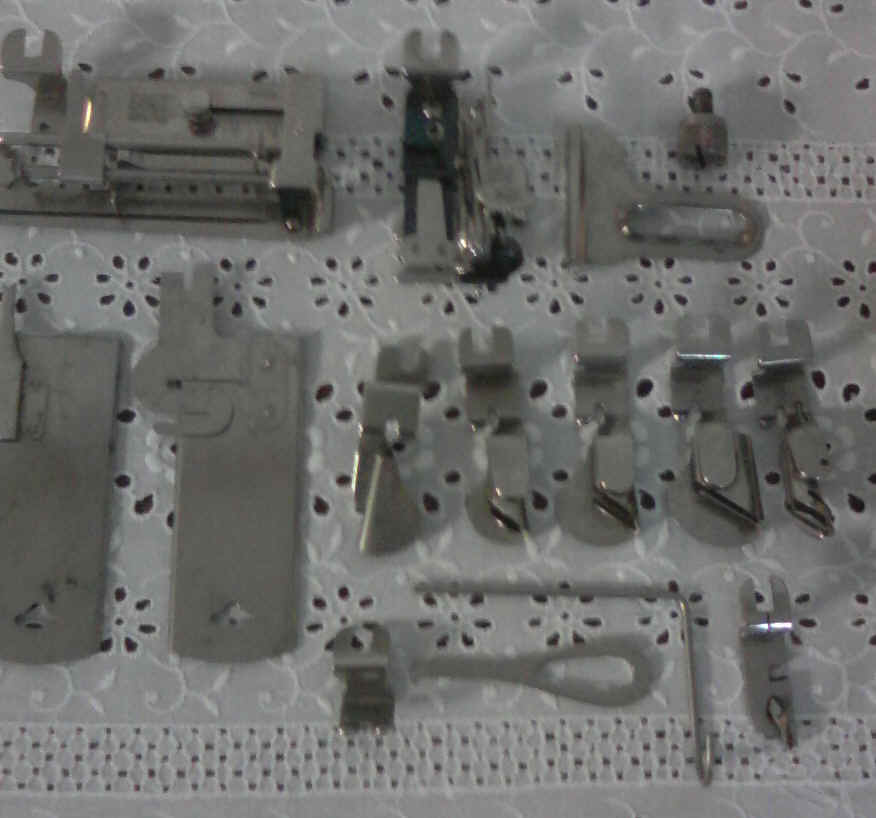 The sewing machine came with a full set of attachments stored in an old Marshall Field & Company box.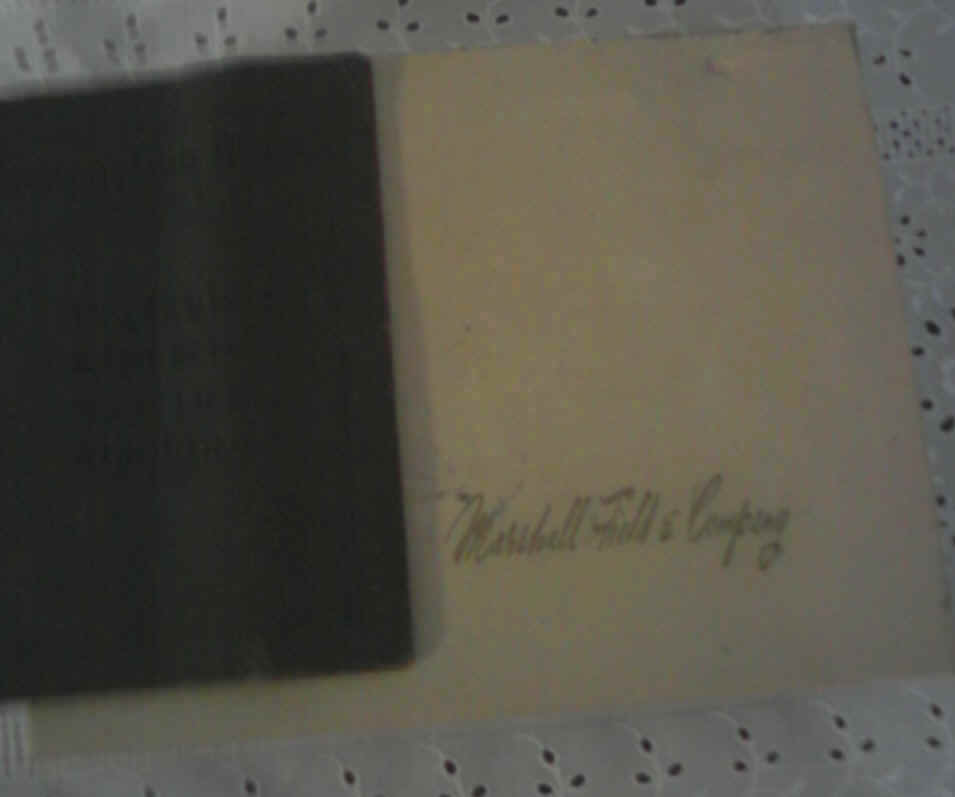 It also came with its original manual. If you have a similar Davis-made machine, visit the Gift Shop to purchase a reproduction copy of the instruction manual.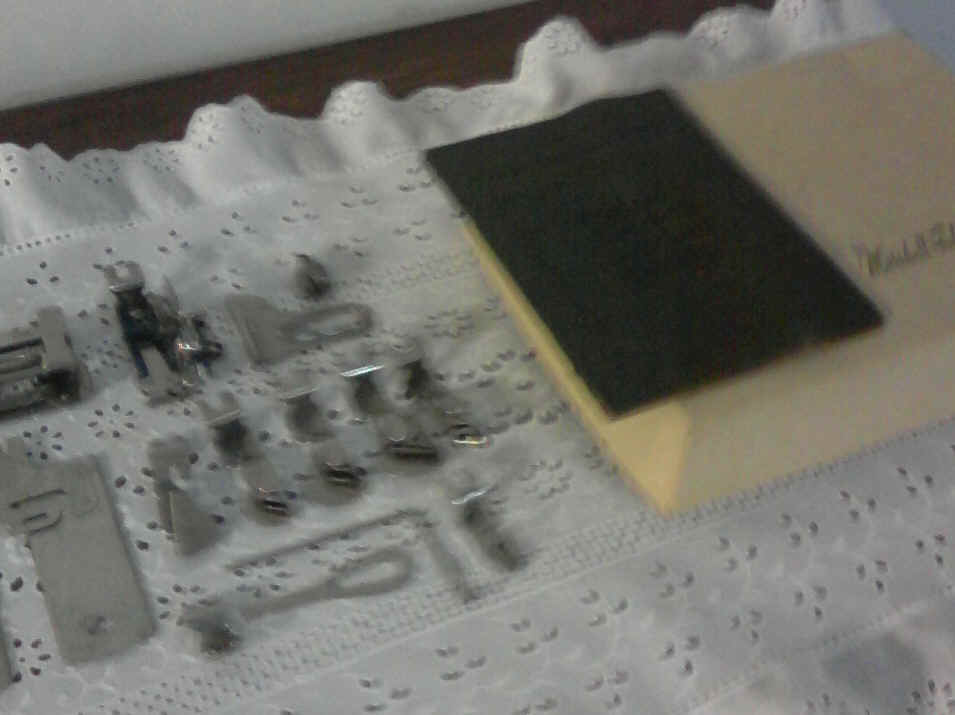 The 1910's was an exciting time with electric power modernizing the lives of housewives.

Please time travel to another sewing machine era by clicking the time period button below:
1870-1879 * 1880-1889 * 1890-1899 * 1900-1909 * 1910-1919 * 1920-1929 * 1930-1939 * 1940-1949 * 1950-1959 * 1960-1969 * 1970-1979 * 1980-1989