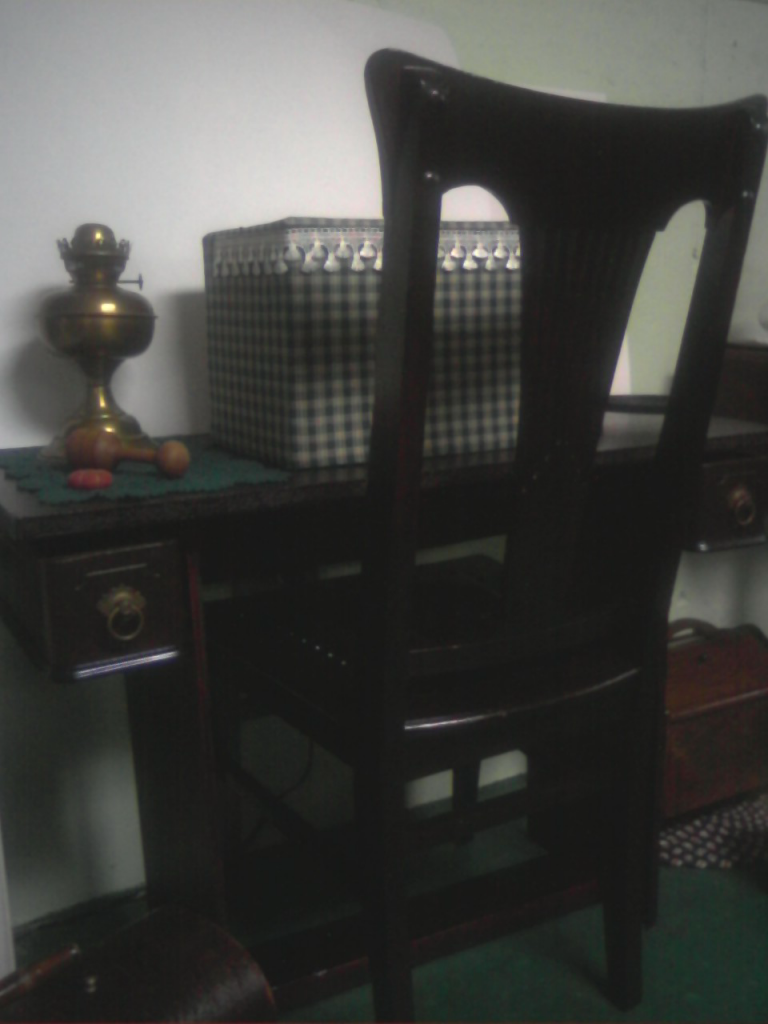 I acquired this Wilson sewing machine head, manufactured in 1870, at a local TOGA for only $10.00 (about TOGAs). It was being sold as a doorstop, because it was so rusted and corroded. However, with a little effort and my husband's secret formula, we were able to clean and free up the mechanics so that it is in working order, except for its missing parts.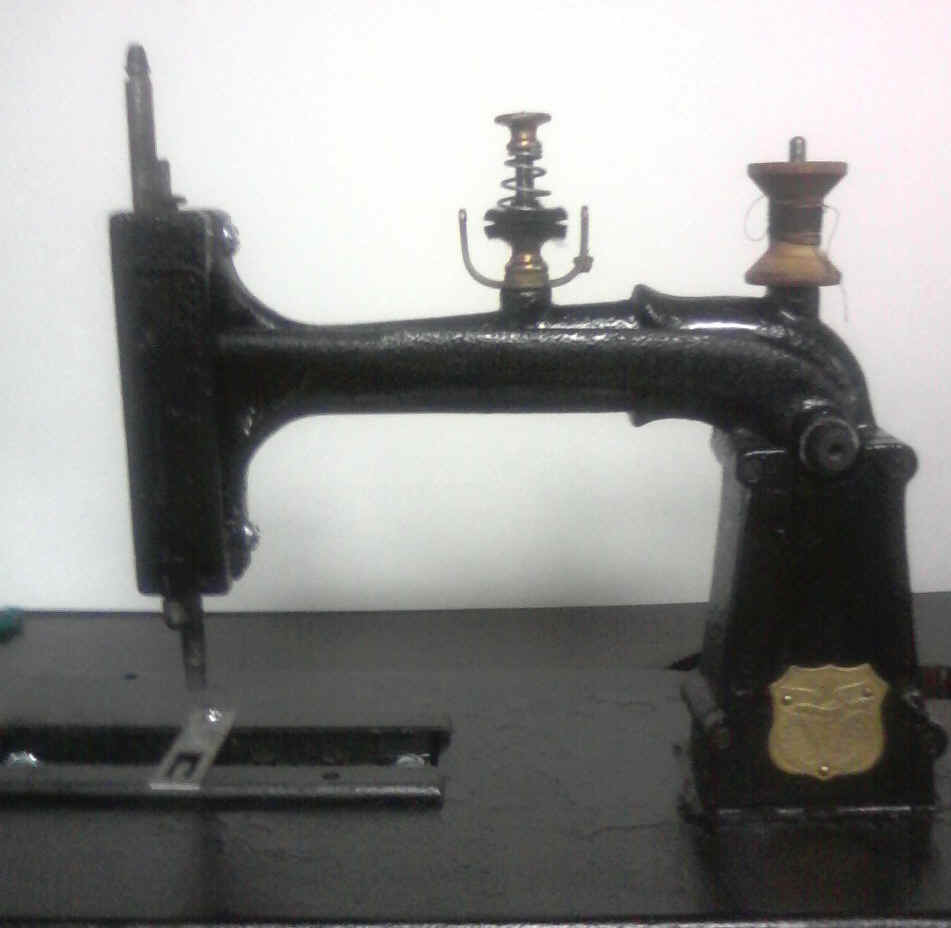 Since it had no decals left, we gave it a new coat of black paint. It is missing a boat shuttle and bobbin, which are very rare, as well as the slide plates that cover the transverse shuttle area, needle and presser foot, not to mention a treadle base and cabinet. We improvised a table for it with orphan drawers, because it cannot stand alone, due to the unusual hand wheel that runs parallel to the back of the base and connects with the treadle wheel that operates on the back of the stand instead of on the side like most treadle machines.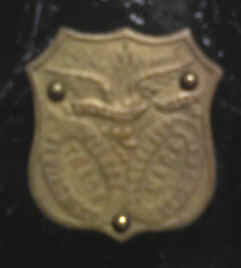 This Wilson sports its original eagle embossed brass badge, which states that it was manufactured in Cleveland, Ohio.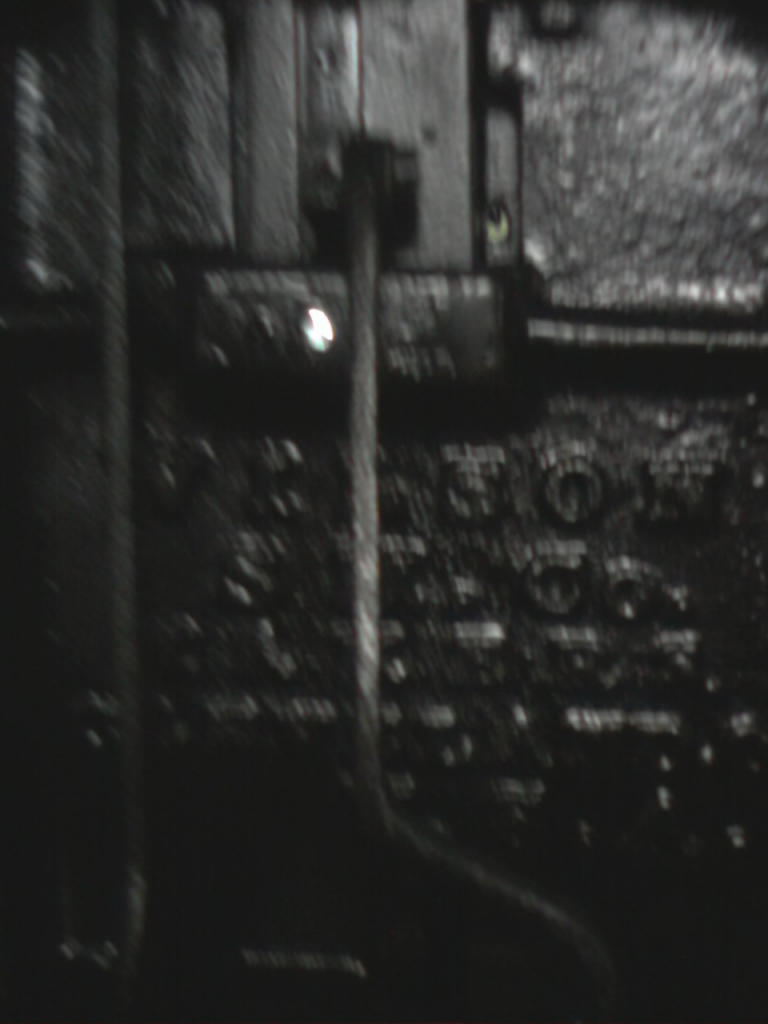 The bed has "Cleveland, Ohio 1870" cast into the underside. The Wilson Sewing Machine Company moved to Chicago around 1875.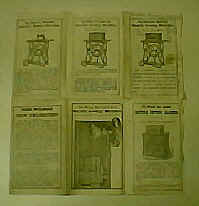 Pictured here is an advertising brochure from 1871, showing four different models of "The Wilson New Under-Feed Shuttle Sewing Machine", a certificate of warranty, a testimonial from the Plain Dealer and W. W. Williams, an important notice from the president of the company, W. G. Wilson, and an article from the Cleveland Daily Herald.
We've reproduced this nostalgic brochure as a delightful 12-page booklet for you to purchase and enjoy. Just visit the Gift Shop where you can purchase this, as well as other collectible and useful sewing items.

Please time travel to another sewing machine era by clicking the time period button below:
1870-1879 * 1880-1889 * 1890-1899 * 1900-1909 * 1910-1919 * 1920-1929 * 1930-1939 * 1940-1949 * 1950-1959 * 1960-1969 * 1970-1979 * 1980-1989