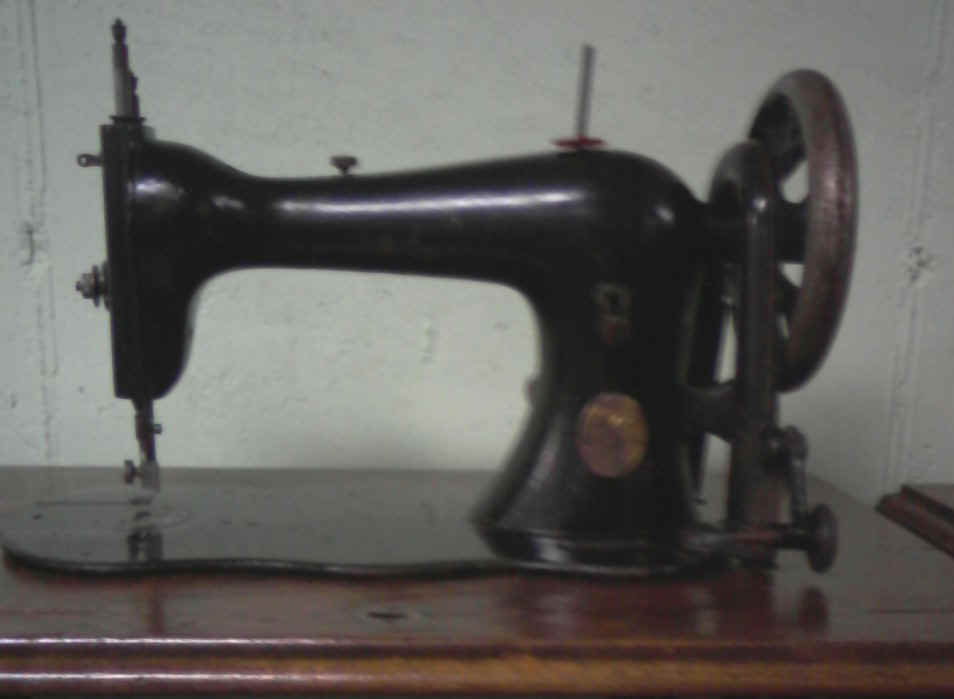 This is the oldest Singer (1879) I have in my collection, and it sews a lovely straight stitch.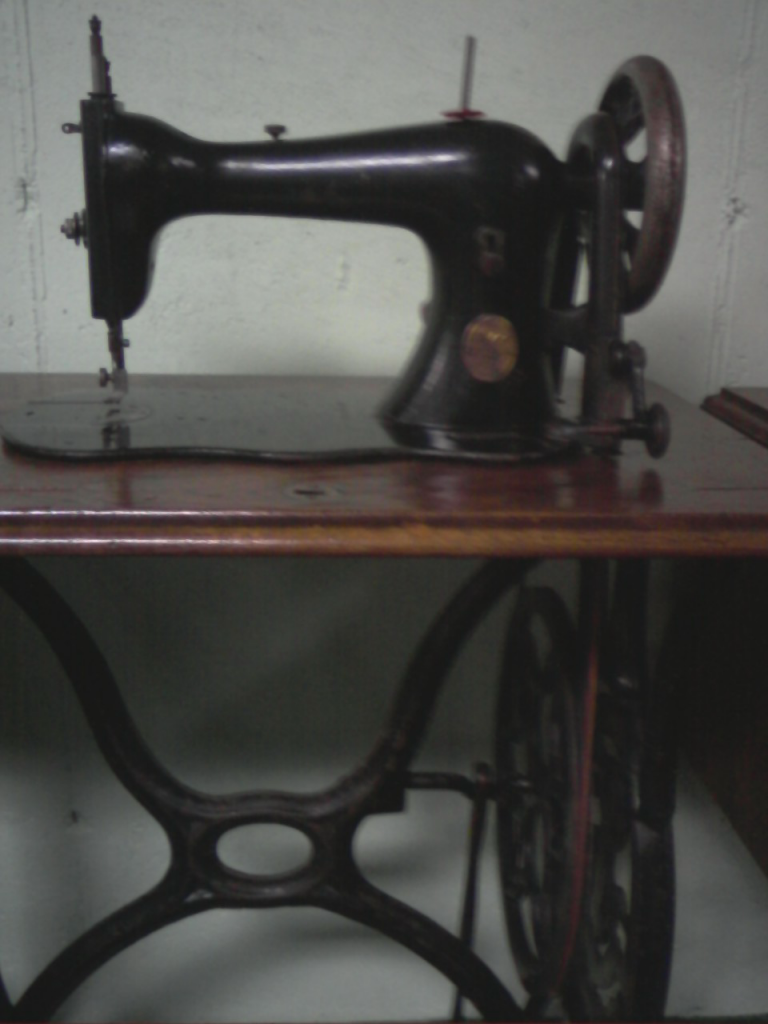 You can barely see the Forget-Me-Not decals. It is a full-size fiddlebase machine with side attaching presser feet and uses an ordinary 15×1 needle.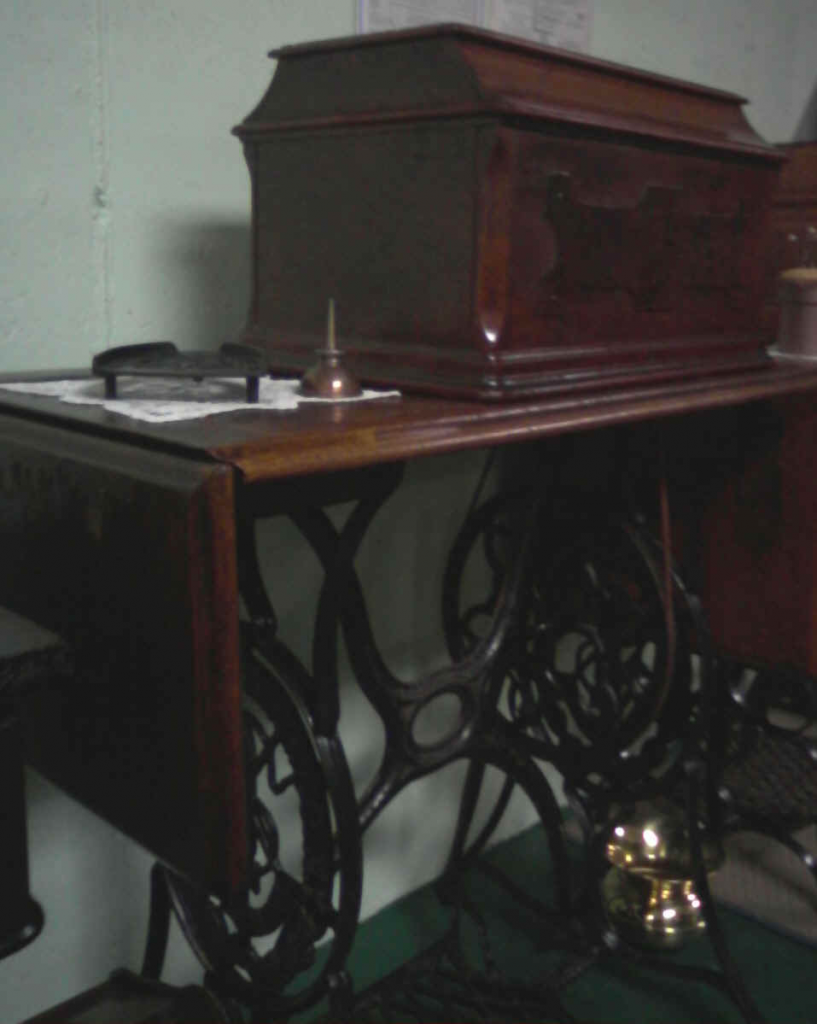 The cabinet is original with a coffin top and flip up table extension. It is missing the drawer that normally would be found on the left hand side, but I think it was removed to make it more convenient to reach the bobbin case and, over time, became lost.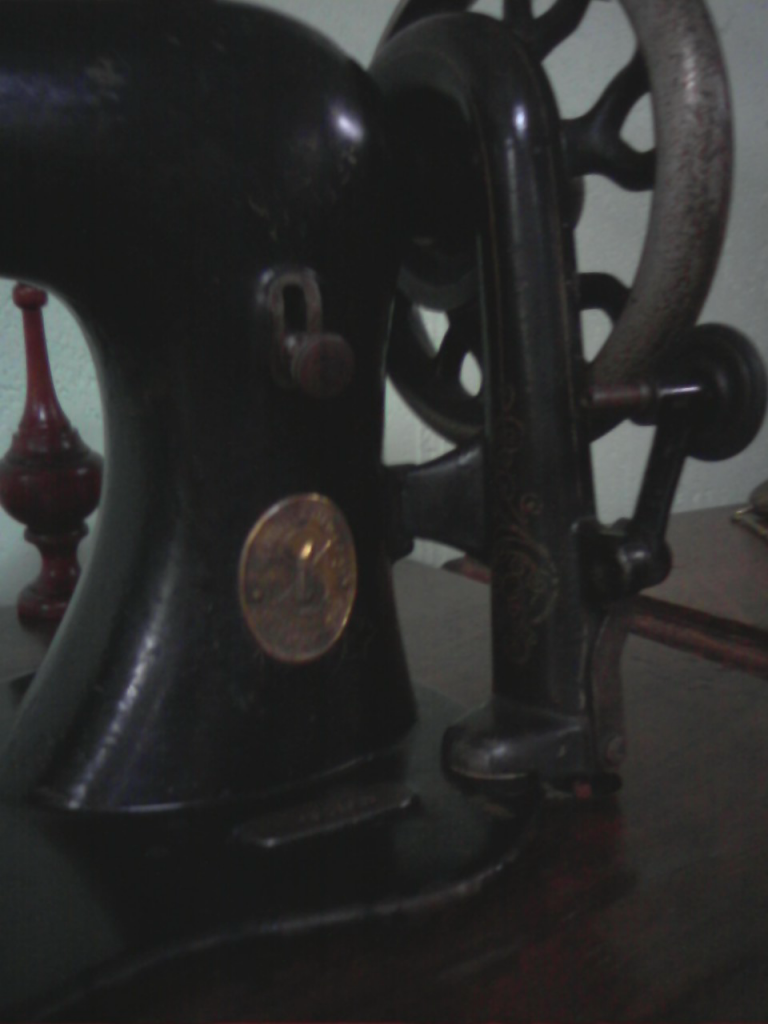 Notice the belt guard that has a flip up bobbin winder attached to it, which runs against the hand wheel.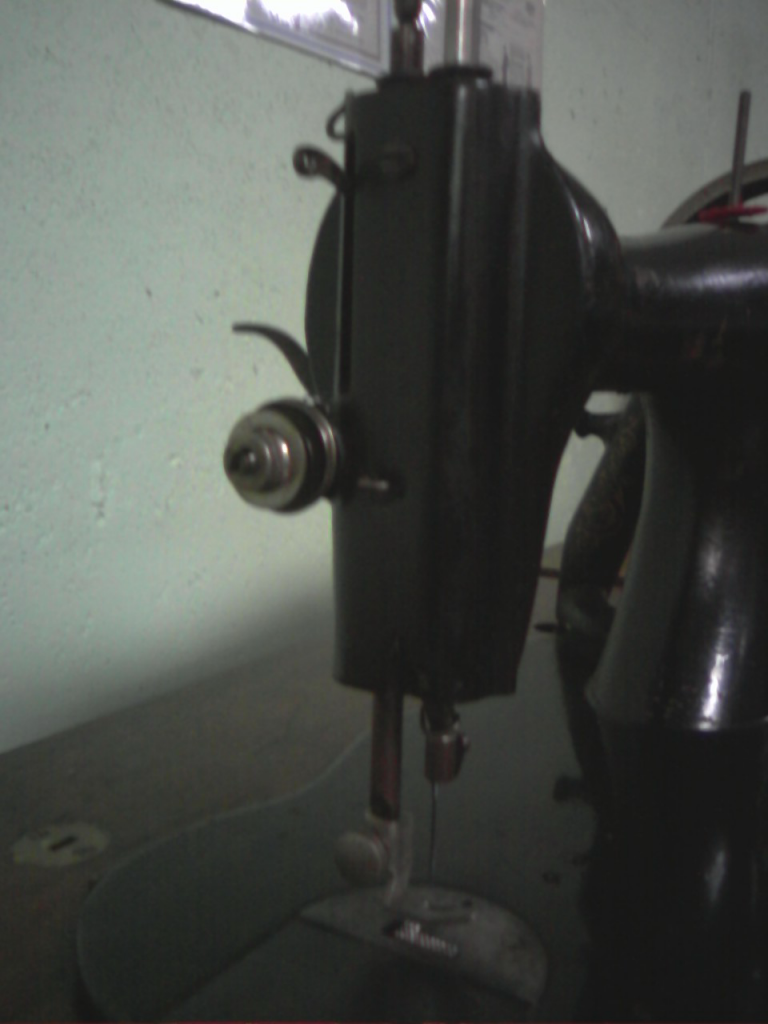 Also, notice the typical class 15 tension mechanism located on the nose plate. It uses early class 15 bobbins that are slightly domed and still available new from many online sellers.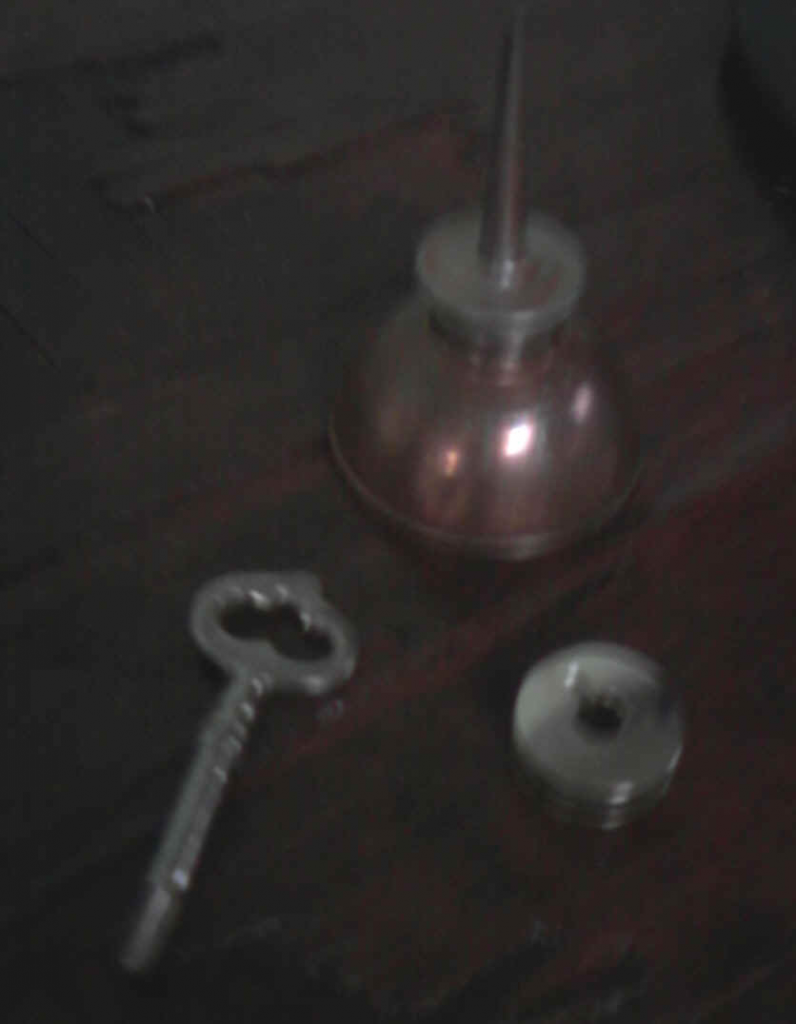 I was able to find some original bobbins, as well as a key that locks down the coffin top.

Please time travel to another sewing machine era by clicking the time period button below:
1870-1879 * 1880-1889 * 1890-1899 * 1900-1909 * 1910-1919 * 1920-1929 * 1930-1939 * 1940-1949 * 1950-1959 * 1960-1969 * 1970-1979 * 1980-1989