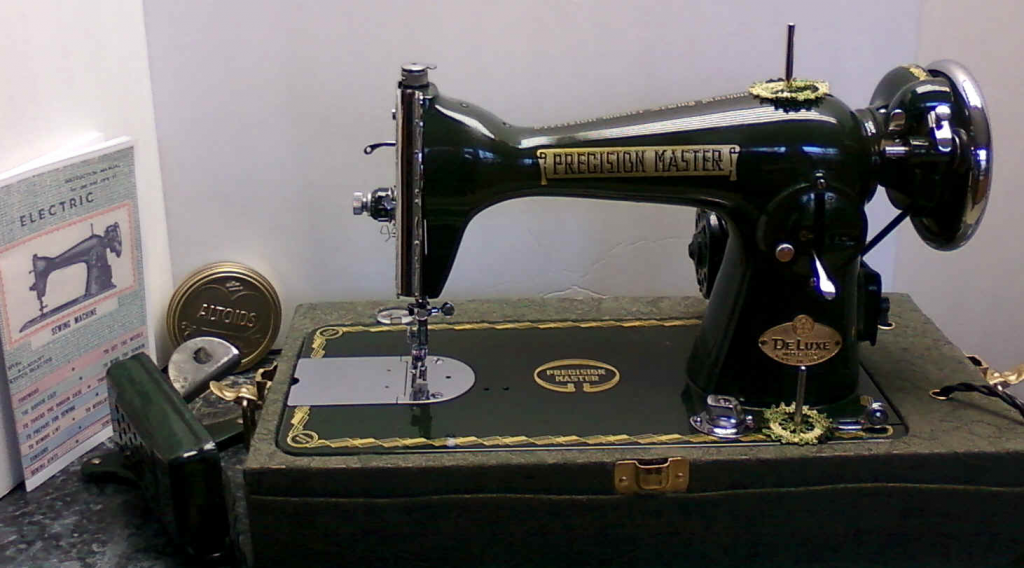 I bought this machine on eBay on May 22, 2006, for $54. The dark green finish with its golden decals looks irresistibly regal. Two years later I found this exact same machine at a local Goodwill store, except it was badged as a Premiere DeLuxe Sewing Machine.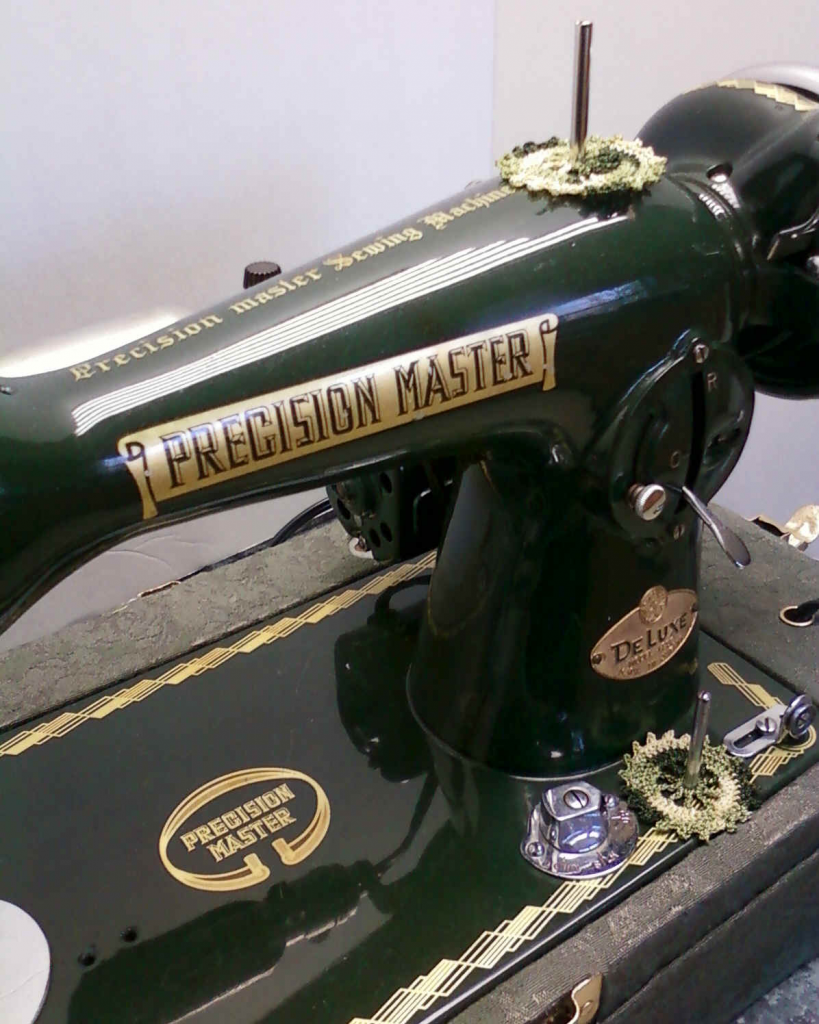 In this photo you can see the typical stitch length lever found on most class 15 machines. Please visit the Gift Shop if you have a similar machine and would like to purchase a generic class 15 instruction manual.
The tension knob and thread take up lever on the end plate is also typical of most class 15 "clones." It uses common low shank feet and a 15×1 needle, but what makes it a class 15 is the bobbin system.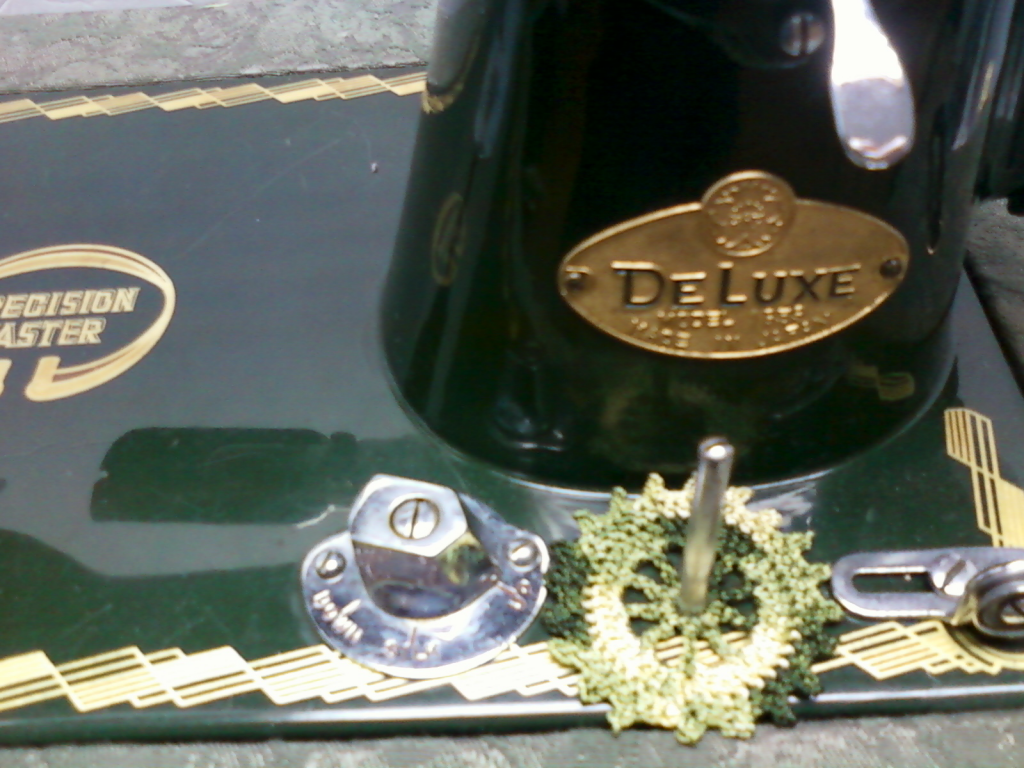 I just couldn't resist taking another photo that captures the rich shine of the finish and the golden glow of the perfect decals and metalic badge.
…Not to mention the shiny embossed chrome end plate and back inspection plate.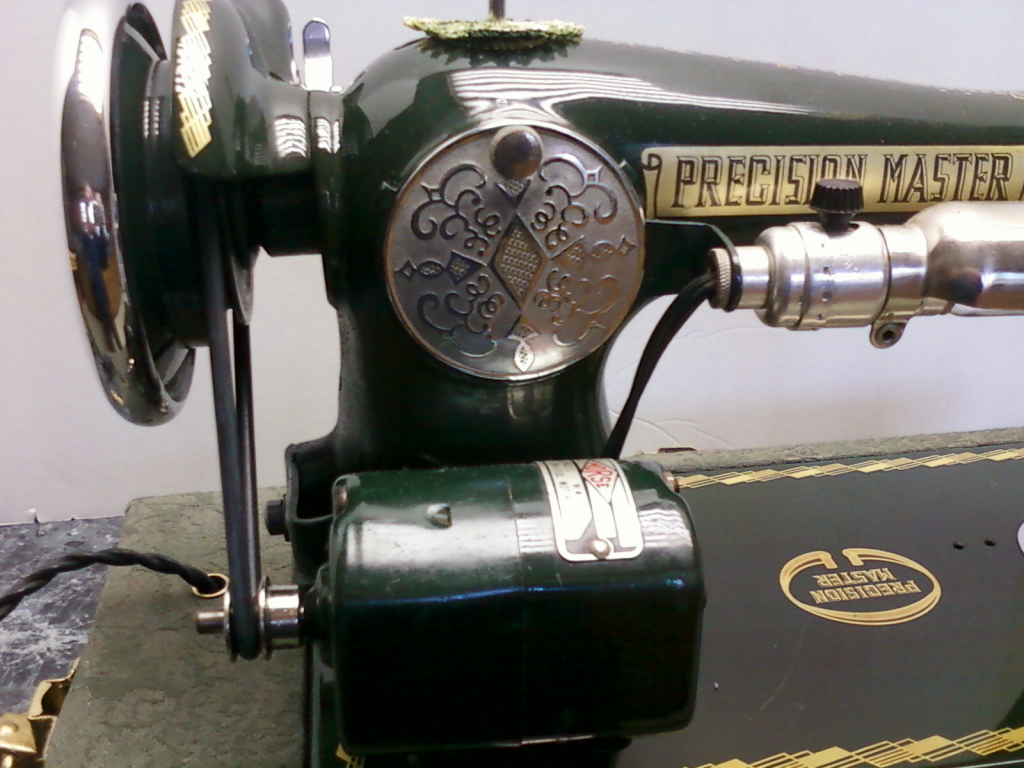 The tag on the motor reveals it is related to the Morse badged sewing machines of the same 1950's era.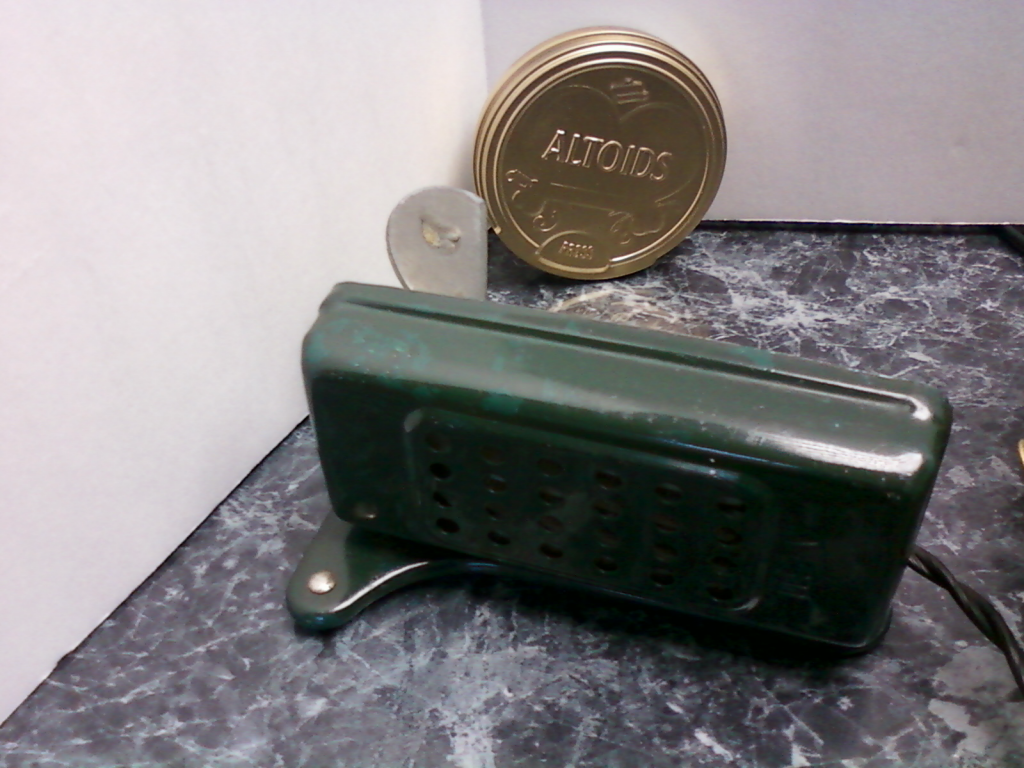 The foot pedal is a common one of this era, which seemingly stands on edge when compared to others. I spray painted an Altoids candy container to put the attachments in.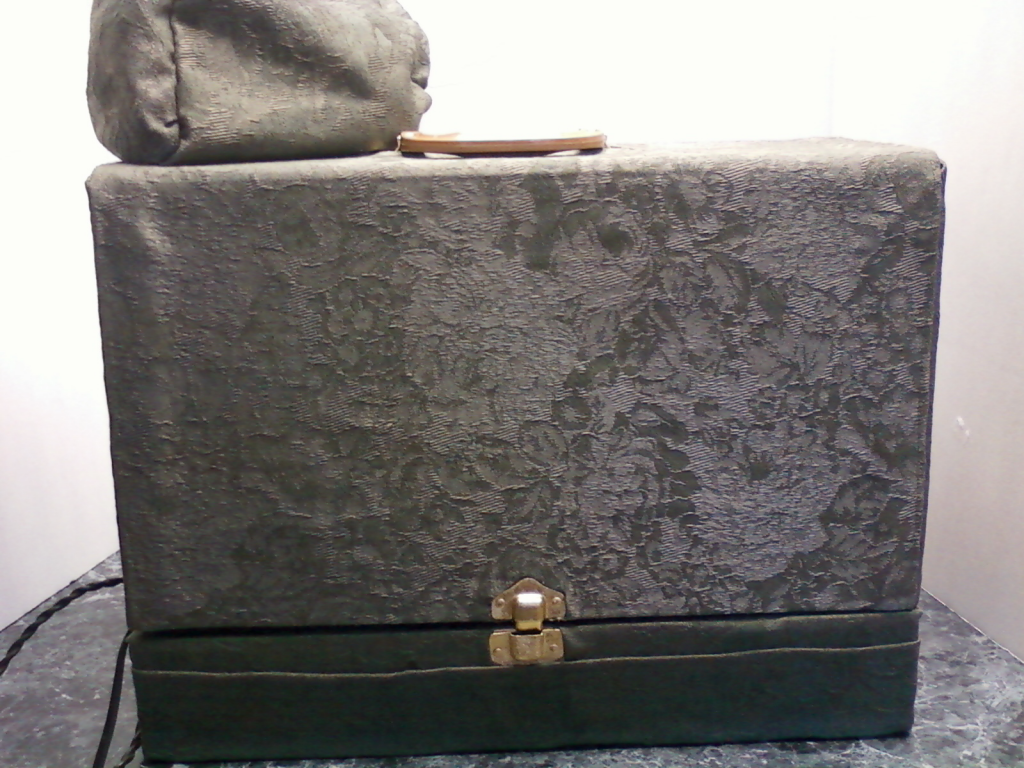 Unlike the machine, the case was in very bad shape when I got it. I spray painted the latches to match the machine's golden decals and tried my hand at upholstering it with a brocade fabric. Not a great job, but it will do. I also made a bag for the foot pedal to prevent scratching the machine's bed.

Please time travel to another sewing machine era by clicking the time period button below:
1870-1879 * 1880-1889 * 1890-1899 * 1900-1909 * 1910-1919 * 1920-1929 * 1930-1939 * 1940-1949 * 1950-1959 * 1960-1969 * 1970-1979 * 1980-1989