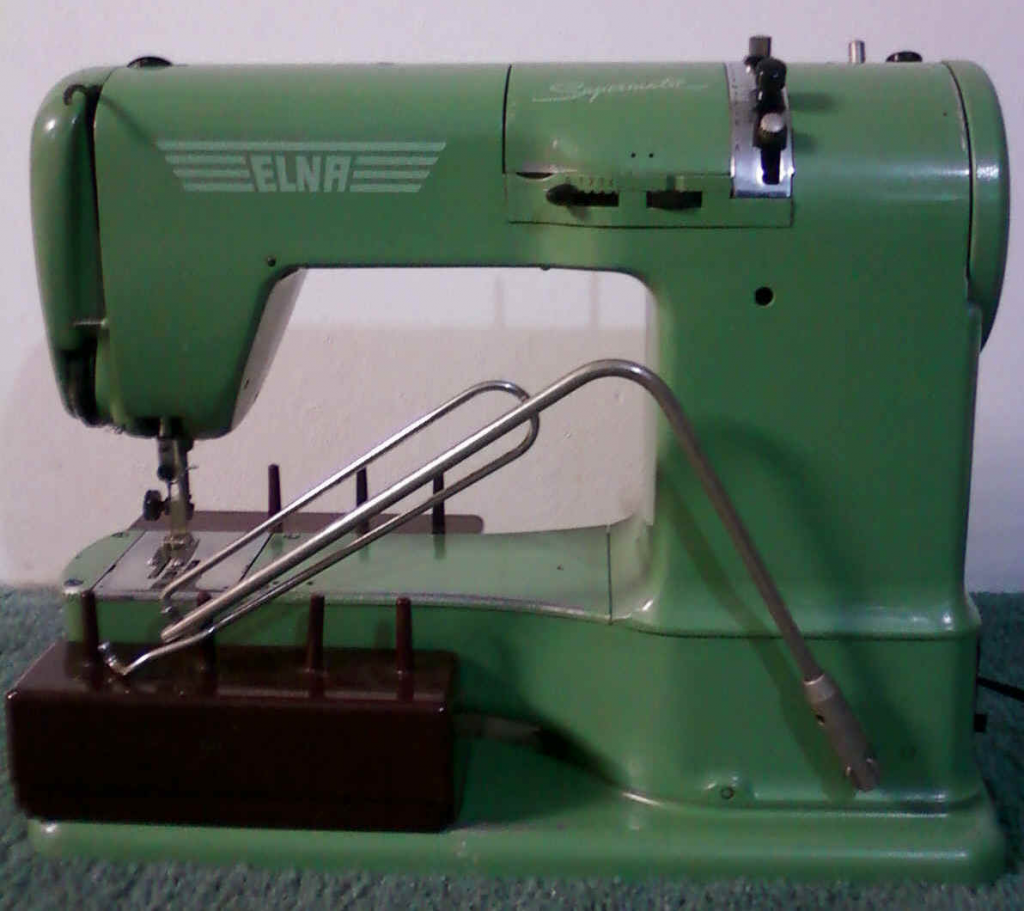 This is the machine that started it all, the first machine I bought after deciding I missed having a sewing machine around to do repairs. I bought it at a local Goodwill store on January 12, 2006. Since green is my favorite color, it was a likely choice. Little did I know that almost 15 years later my collection would grow to almost 300 machines, four of which are Elna Supermatics.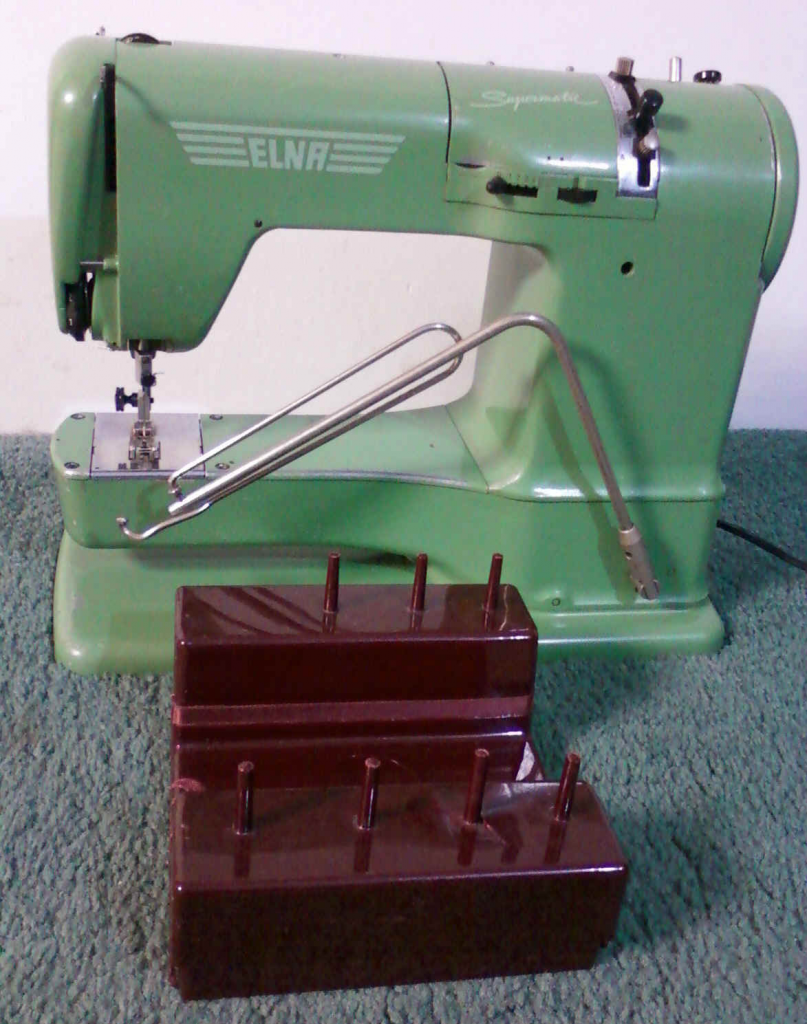 Here it is showing the accessories case that fits around the free arm when in storage. You can also see the fold-out knee bar that these old machines use instead of a foot controller. Please visit the Gift Shop if you'd like to purchase an instruction manual for your Elna Supermatic.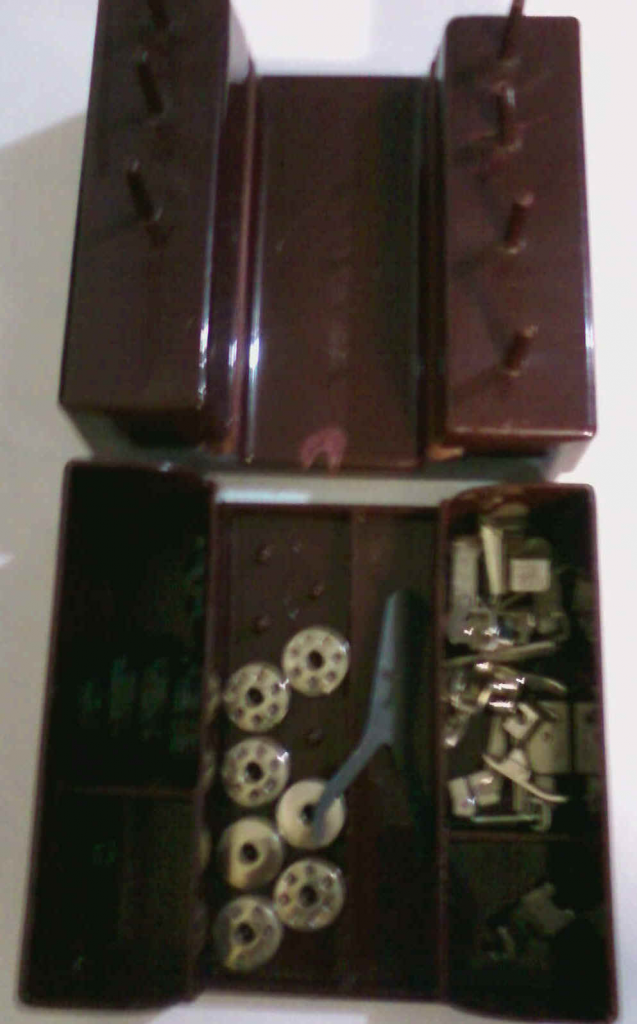 This machine has a full set of cams for decorative stitching and standard low shank presser feet. Notice the little tool in the bottom portion, between the bobbins and the presser feet, called a cam lifter. It is used for lifting the cams from the cam stack.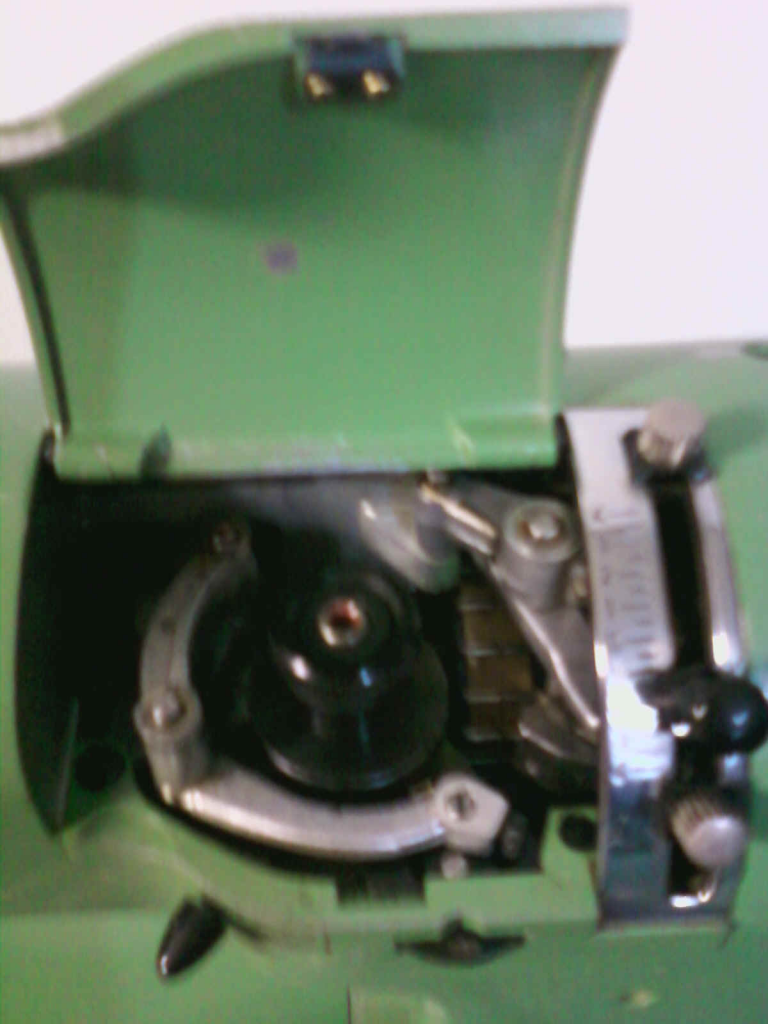 Later models came with a push button that popped the cam loose and made it easier to remove it from the cam stack.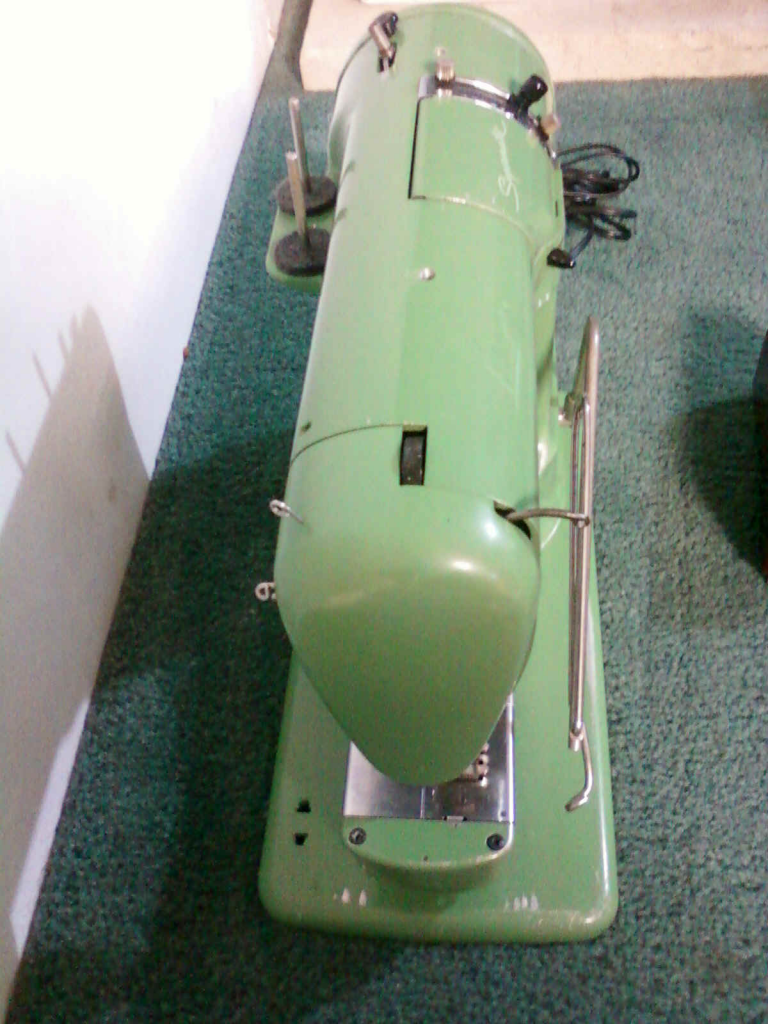 In this photo you can see the typical gray spool pin felts found on older Elna sewing machines. I bought this machine without a case. Instead, a previous owner had drilled holes in the top and attached a drawer pull, very handy, but so ugly. I removed the drawer pull and found a case on eBay.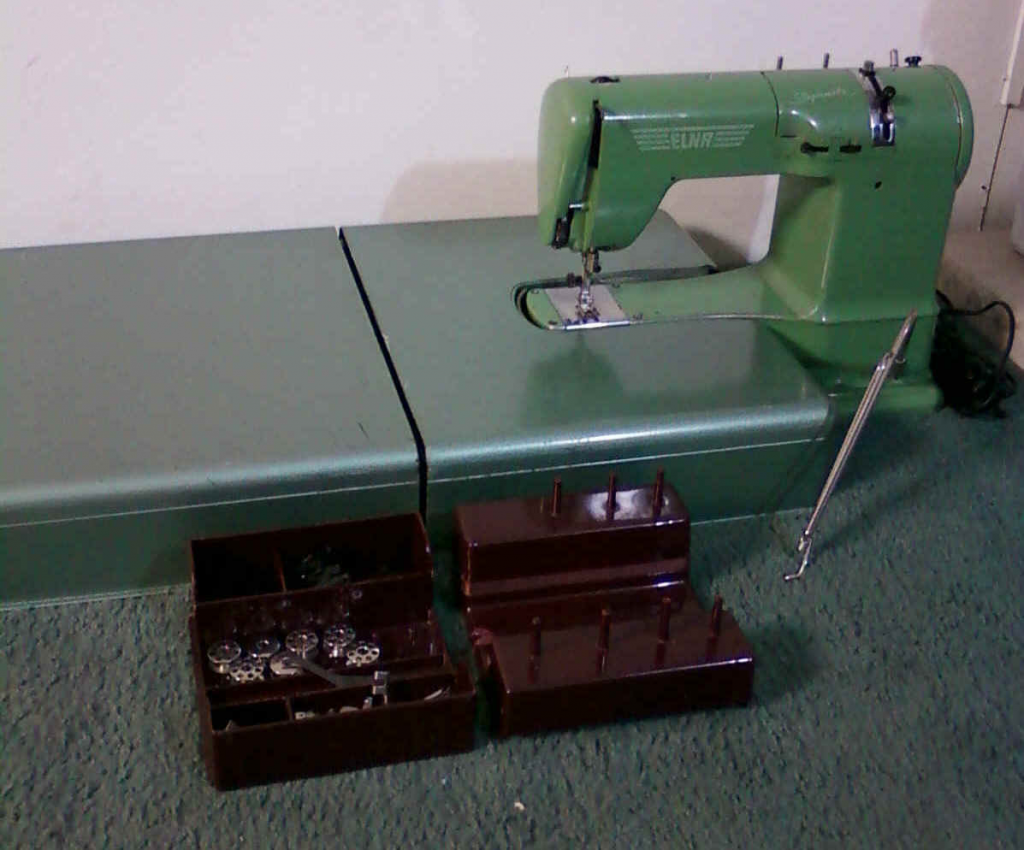 The case folds out flat to become a smooth flatbed surface for sewing larger items.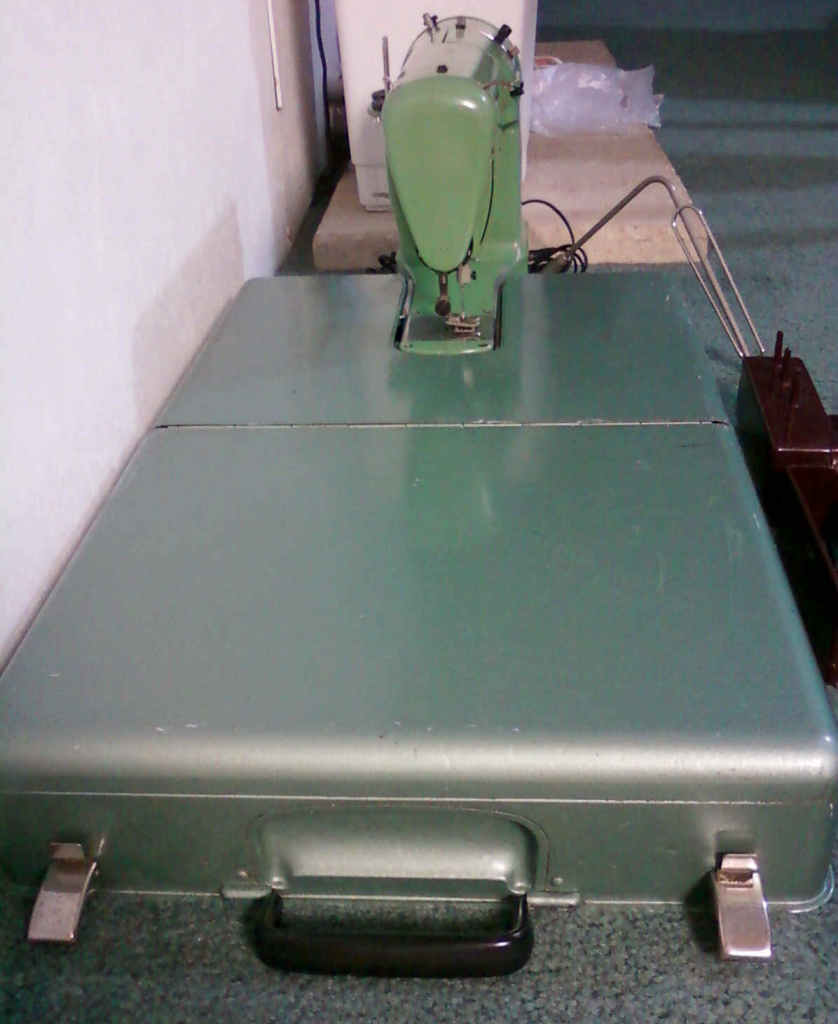 The perfect machine for any seamstress at home or on the go.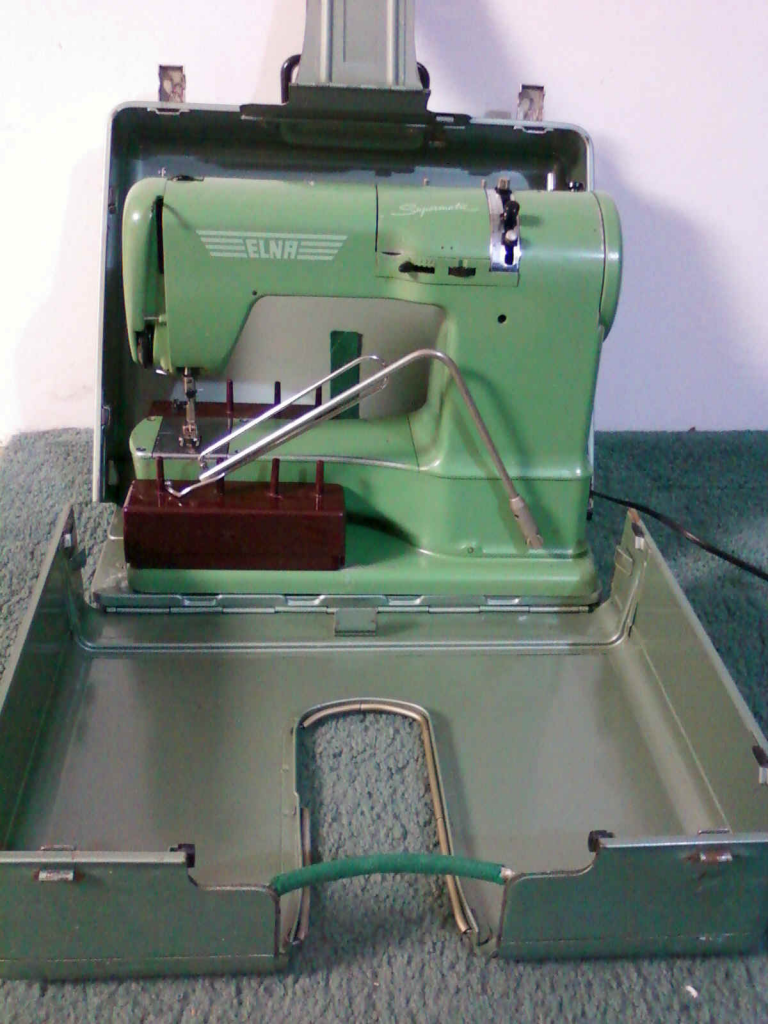 Here's how it looks inside the case.
Everything fits perfectly.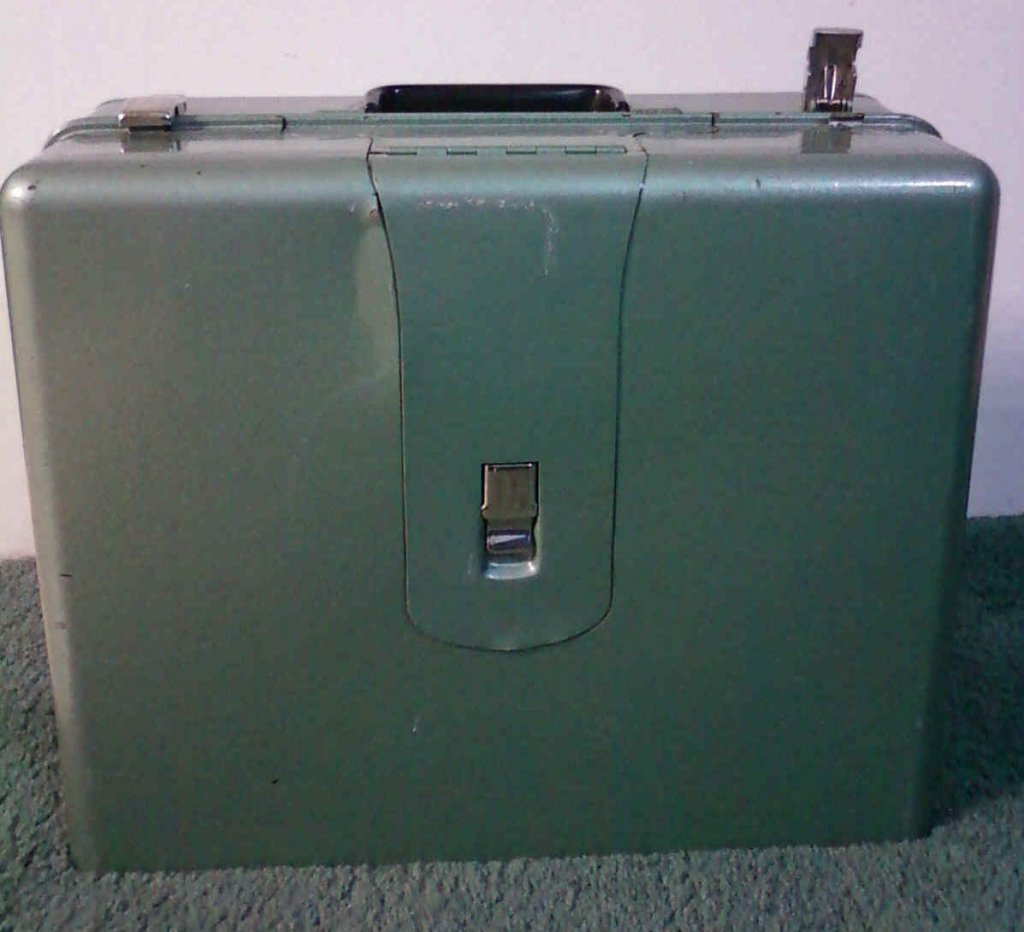 My son found another Elna Supermatic at a thrift store where someone had placed it in the outdoors and camping area, because they mistakenly thought it was a Coleman folding camp stove.

Please time travel to another sewing machine era by clicking the time period button below:
1870-1879 * 1880-1889 * 1890-1899 * 1900-1909 * 1910-1919 * 1920-1929 * 1930-1939 * 1940-1949 * 1950-1959 * 1960-1969 * 1970-1979 * 1980-1989